What You Need to Obtain a Business Visa in Russia
If you've been selected to represent your local office or business in Russia then I congratulate you on your recent success; however, if the task of arranging your travel is left up to you, then you've got your work cut out for you.
Dealing with red tape in your own country while speaking your own language can be annoying to say the (very) least, but doing it on an international level can be downright brutal. Whether your stay is short, extended, or recurring there's no reason to be caught without the necessary documentation.
Types of Visas
There are a few different types of business visas available for entry to the Russian federation.
Single entry visa: valid for up to 90 days
Double entry visa: valid for up to 90 days
Multiple entry visa: valid for 1-3 years depending on the invitation (see below)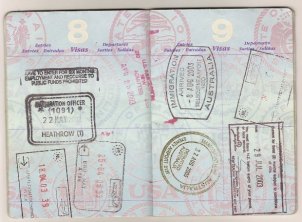 Getting a Business Visa
The first and most important document you'll need is an invitation. Your Russian hosts should take care of this part; it needs to come from an organization authorized to invite business visitors to Russia. Make a copy or two of this invitation for your own records, but when applying for your visa you have to present the original.
You'll also need a valid passport with two blank pages. Your passport has to be valid for up to 6 months after the expiration date of your intended visa. (I generally use the amount of time after the intended departure ones passport needs to be valid as an indicator of how much bureaucracy you can expect to encounter if you don't get everything right the first time. 6 months is a long time so it's probably best to err on the safe side of things for the most part). Make a few copies of the vital pages of your passport, the pages with your information and that becoming photo of you, in case you need it—chances are good you will.
If you plan on doing a 90 day visa then you'll need a visa application form with a passport-sized photo of yourself attached. If, however you plan on applying for an extended stay or multiple entry visa, you'll need to have 2 of the standard applications with a photo each. Also, if you plan on the multiple entry visa, you may be required to supply the consulate with an official HIV test certificate. If this document is required, remember the name and contact information of the hospital or clinic needs to be clear and legible.
Visa applications don't start getting processed until ALL the required document are submitted, so be sure and check the consulate for any additional paperwork or fees that may not be listed.

To Enter Russia
Russian entry requirements aren't too taxing once all the initial visa paperwork has been handled. To get into the country, all you need is:
A passport that's valid 6 months Beyond Intended Stay
Tickets and documents for return or onward travel
That Russian visa you just successfully received.
Once you enter the country though, you must remember to register as a visitor within three working days of your arrival, and after any subsequent relocation. This is important both for the purpose of easily extending your visa if necessary, and also to avoid fines.
If you want a little extra reading on mother Russia before your voyage, be sure to check out other Language Trainers blog posts on what to know before you go and common business blunders.
The same advice I give to every potential traveler I meet goes double for those traveling for business: the best way to show the locals you respect them and their culture is to learn the language. If you're interested in lessons in your area, take a look at our contact page. If you already know some of the basics and want to skip to intermediate lessons, take our Language Level Test to assess your skills.