Favourite snacks from around the world: Germany
Snacking is an international hobby, right? And if it isn't, it's something we all love to do while we're doing Other Things. And since we like to find ways to combine just about any activity with language learning, we think snacking is a great way to either aid your studies or brush up on your language skills. So without further ado, for those of you learning German, here are some of the very best snacks from Germany.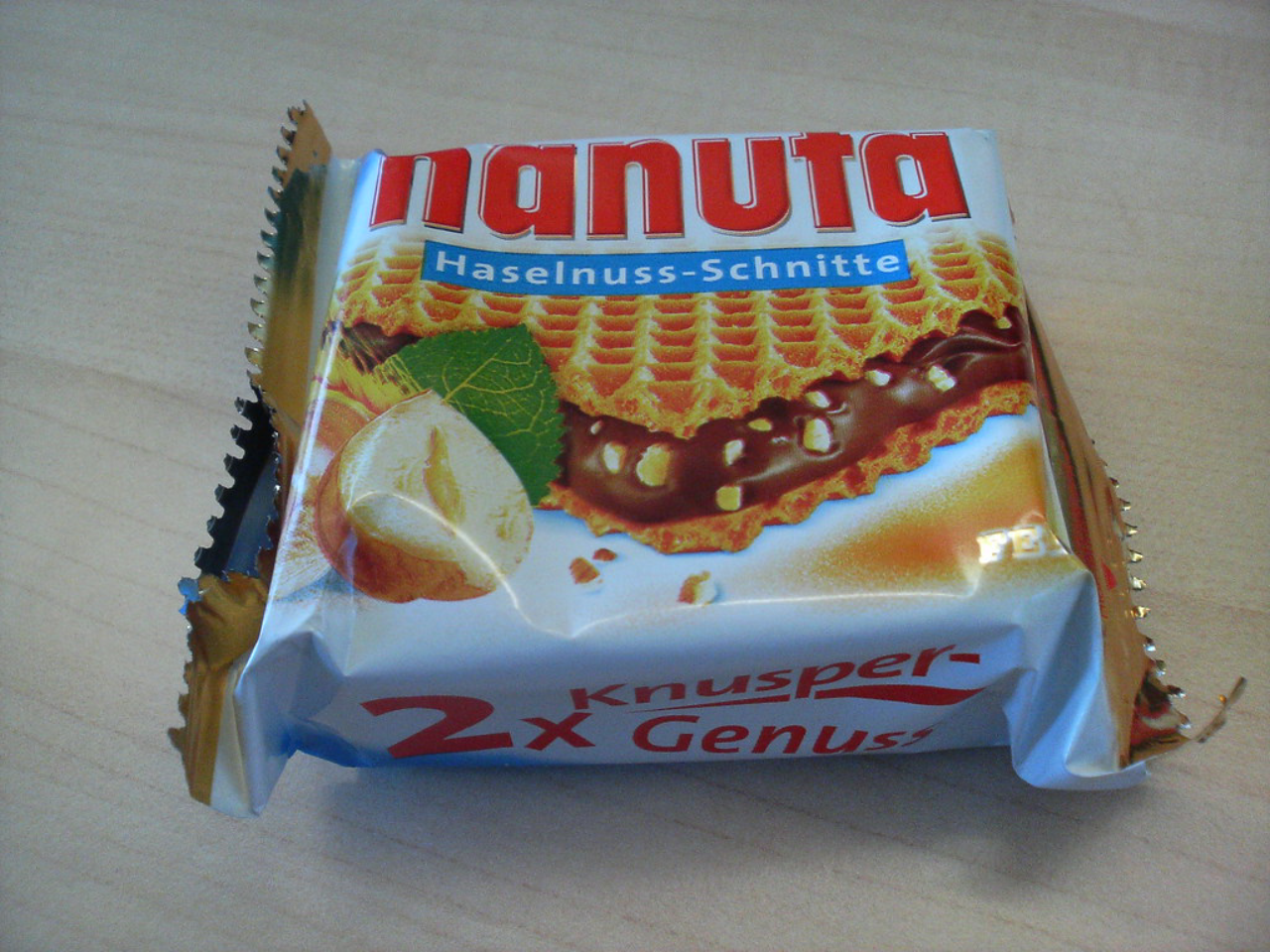 Hanuta
Looking for a quick, sweet, moorish bite? Hanuta is the snack for you! These are essentially squares of wafer with an oozy Nutella-like substance in between. If the taste is a little familiar and makes you think of Ferrero Rocher there is a reason for that; Hanuta are part of the Ferrero brand! Be warned, these really are moorish; if you're struggling with verb tables don't be surprised if you work your way through an entire pack while you're concentrating!
Pretzel
Ah, the humble pretzel, the slightly salty bread snack that also manages to disappear into our mouths without us realising they're gone. Laugenbrezeln, the softest variety of these pretzels, is probably the one you're thinking of when you're picturing this quick savoury snack. Want to have a go at making some yourself? Here are some easy recipes for you to follow – in German, of course; there is always an excuse to get a little German practice in!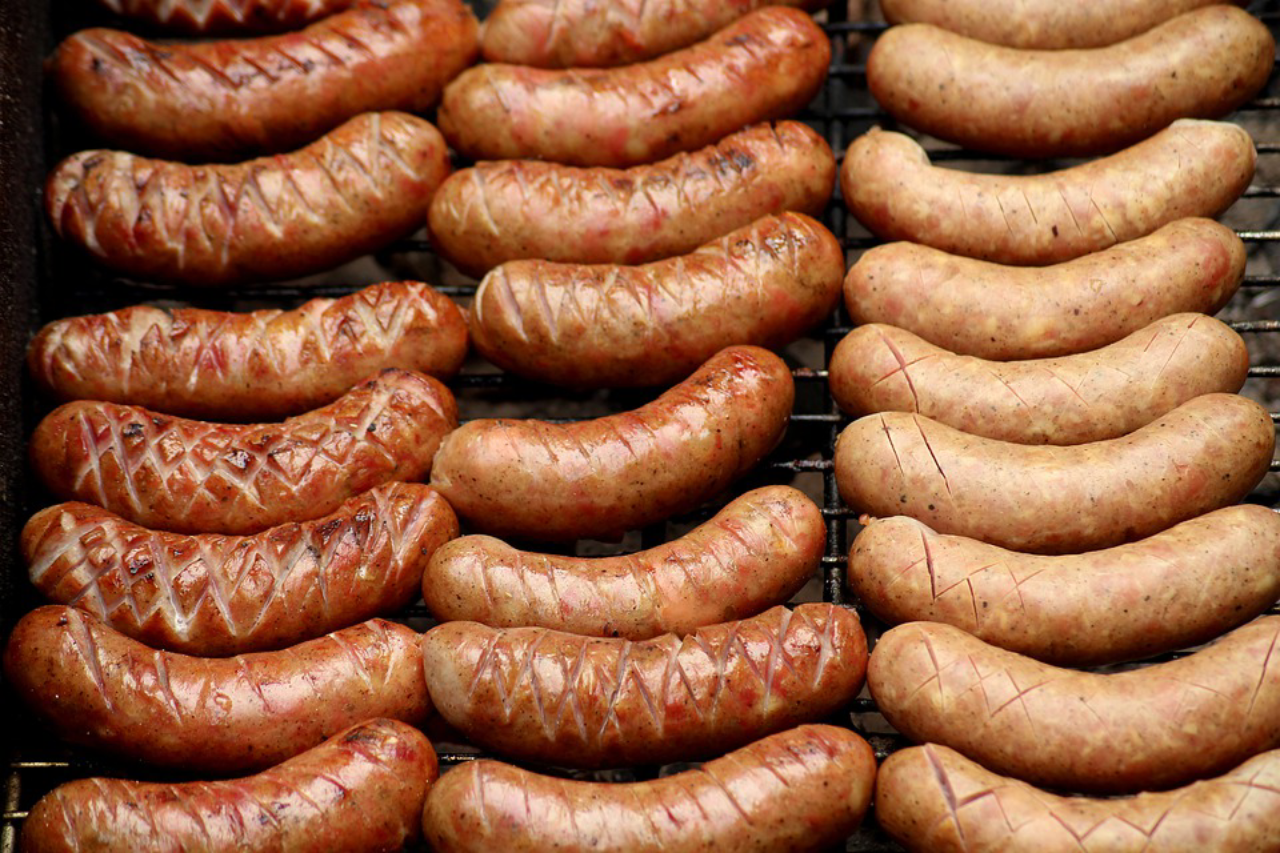 Wurst
All the wurst, please; bratwurst, currywurst, any other variety you'd like to suggest we will try! There are different traditional wursts around Germany, so for the true foodie you should really sample all of them to find out which is your favourite German sausage. Some like them whole, others prefer them cut up and seasoned, and others still will insist you can't have any kind of wurst without a side of fritten, which will turn your quick language snack into a meal. So here is a recipe so you can feed yourself and study at the same time!
Erdnuss Flippies
Do you like Wotsits? We hope so, because otherwise you might not enjoy these. Though instead of the cheesiness you're probably already tasting replace that with the thought of creamy peanuts instead. Yes, we're not quite sure how, but Erdnuss Flippies are like having a creamy peanut wotsit explosion in your mouth. They are moorish, they require a drink to hand because they will dry you out just like Wotsits do, and we're fairly sure you'll be licking the bag clean; at least, we hope you do!
Super Dickmann's
It's okay, we'll wait while you chortle; you aren't the first or last to do so! These sweet treats are like oversized teacakes – the ones with the mallow in the middle, not those you toast and have with butter! You will see these a lot at German Christmas markets, but you don't have to wait until Christmas for these treats. Eat quickly otherwise the thin layer of chocolate will melt on to your fingers, and then how will you study German?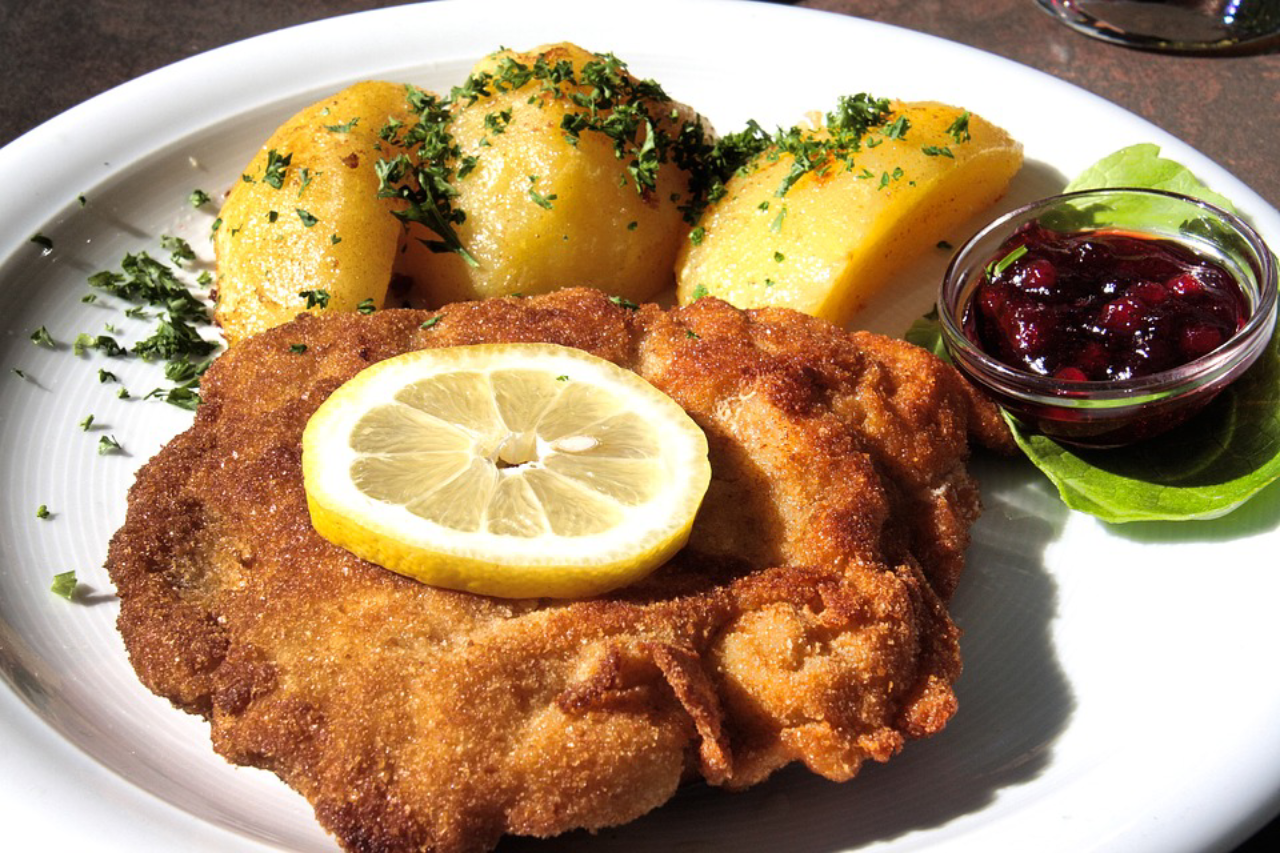 Schnitzel
Schnitzel is something you have probably seen a variety of in many countries, though the German version is the one that makes our mouths water. Traditionally the meat used is veal, but other options are pork and chicken. One great added bonus when preparing the schnitzel is the energy it takes to flatten the meat out. So if that vocabulary list you're learning refuses to stick it in your head, take it out on your schnitzel in the making! Here is a short video showing you how to make the perfect schnitzel; in German, obviously.
Nic Nac's
Not to be confused with Nik Naks, these coated peanuts are a kind of bar snack that are very easy to eat a bag of without even noticing. Nic Nac's are spicy, and crunchy, and come in a couple of varieties depending on your preference of taste. These are a messy finger snack, so work that in to your study plan giving you time to wash your hands.
Well, we don't know about you, but we are now pretty peckish. So while we go and find something to eat, why don't you get in contact with us to see how we can help you with your language studies? We're not all about snacking! Drop us a quick enquiry to see how our tailormade courses can help you.