5 Minute Guide to Rio de Janeiro
Rio de Janeiro. It's a city of sun, sand, and smiles. Whether you are a first time visitor or a frequent traveler, Rio never loses its charm nor its magic. It has it all: beach, nightlife, delicious cuisine, and good weather all year round. What's not to like? You will need around 3-5 days to fully enjoy the city, its majestic sites, and soak up some sunshine. Check out our five minute guide to Rio de Janeiro te help plan your next trip:
Neighborhoods
There are many neighborhoods in Rio, although a few of them are world famous. If you are only visiting for a short time, Ipanema or Copacabana is where you want to be. These are the most tourist friendly neighborhoods, where you will feel safe, comfortable, and be just a short walk to the beach. Walk along the long open boardwalks sipping on a coconut and watch the marvelous sunsets over the horizon. At night, explore the numerous restaurants and bars that come alive with a mix of foreigners and Brazilians.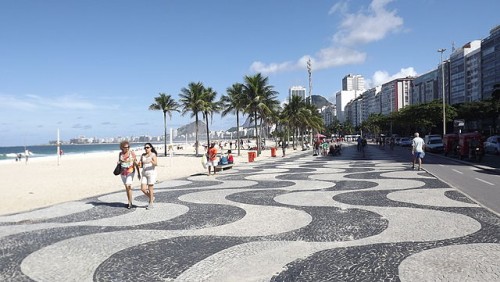 Photo of Copacabana Boardwalk via wikipedia / Mteixeira62
Transportation
If you are in Ipanema or Copacabana you can walk to most places or rent a cheap bicycle from the vendors on the beach boardwalk. If you plan to go downtown for business or explore the nightlife in Lapa, you can either take the clean and efficient metro or order a taxi. It is best to call and order a taxi instead of hailing one off the street. There is a bus system, but it can be confusing for your first time, so best to stick with metro or taxi.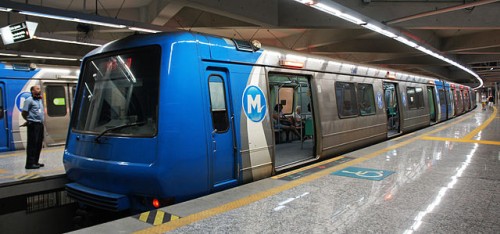 Photo of Rio Metro via wikipedia / Mariordo (Mario Roberto Duran Ortiz)
Season
It can sometimes feel like summer all year round in Rio. Summer months from November to March are hot and humid, with temperatures reaching 30-40 degree Celsius on average. These are also Rio's wettest months with 4-6 inches of rainfall each month. Winter is actually ideal for sightseeing in Rio, as temperatures are still balmy, rainfall is minimal, and there's less fog during excursions to Pao de Azucar and Cristo Redentor. Spring and Fall are a mix of seasons, with warm temperatures and scattered rainfall.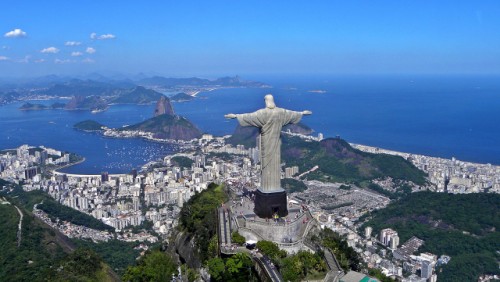 Photo of Cristo Redentor View via wikipedia / Artyominc
Language
Brazilians speak Portuguese, unlike their neighboring Spanish-speaking countries. The Portuguese spoken in Rio de Janeiro has its own accent and slang. For example, Cariocas (people from Rio), say "Okay!" as "Demorou!" or "Partiu!" More common than "legal", the word for "cool" is "irado" or "maneiro." If you really want to speak like an expert when ordering your coconut on the beach, take some Portuguese classes before your trip. Send us a quick inquiry today to start your preparations for Rio de Janeiro!