Dress for success: Business Attire in Dubai
When carrying out business in a foreign workplace, it's very important to familiarize yourself with the local culture and etiquette. While Dubai is known for being the most liberal of the emirates and accommodating to its business visitors, it falls to the guest (you) to act and dress in a manner that reflects the attitudes and mores of the host.
Yes, business should be the focus of this article, but if you are traveling to Dubai for work your casual clothes have just as much impact on your stay.  After all, it wouldn't make a very good impression of you if the police were forced to get involved because your weekend clothes had offended a local, now would it?
A good rule of thumb: try to keep everything between your shoulders and knees covered in looser fitting clothing.
Heading to the Office
Keep clothes modest and conservative.
For men: I know how hot the climate is, but you still need to wear your tie and jacket. Sorry.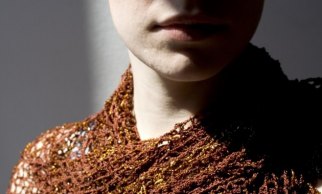 For women: Generally it's acceptable to wear whatever you'd wear in your home country if you were trying to extra conservative, but if you want to show off your cultural sensitivity, cover up. If you wear a skirt: long enough to cover your knees is fine, but long enough to cover the entire length of your legs would be better. Also be sure to wear closed toe shoes, to avoid offending anyone. No matter what you wear it shouldn't be too form fitting. Try to build your clothing choices with birthday gifts in mind: you want to keep everything looking boxy or baggy to conceal all goodies underneath.
On the Weekends
Keep to the general rule of thumb, but remember that any images or writing on clothing should be tasteful. Also clothing (especially on women) shouldn't be sheer or tight. If you inadvertently make a fashion infraction—hey, it sometimes happens despite the best planning—chances are good that someone will let you know. This person means well, so don't get argumentative about it; you're in their home, remember? Let your clothing critic know you appreciate their concern and advice and tell them you plan on fixing the problem immediately. Then do it. Even if this means you have to pop into a store and buy a new shirt/scarf/pair of pants. The alternative is possibly getting the police involved because you've rudely offended a local with both your clothing and attitude. No one wants that.
If you are a woman, it may be a good idea to carry around a cardigan or shawl just in case. Don't worry about it being obsolete in the heat, in some buildings the air conditioning can seem arctic and you'll be glad you brought it.
At the Beach
This is the only situation in which you might get in trouble for wearing too much clothing. Beach attire is strictly limited to (tasteful) bathing suits. If you try hanging out fully dressed you might find yourself being accused of leering at the sun bathers.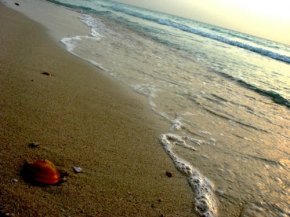 When going from the pool or beach to other public areas remember to properly cover up. And if you plan on putting regular clothing over your bathing suit, make sure it isn't so wet as to render your clothing see through or overly-clingy. If that happens, dry off and try again.
There will always be tourists who don't abide by the local practices, but since business is often dependent on relationship building, presenting yourself in the most respectful way can only help your cause. If you really want to show your new colleagues you have a high opinion of them and their culture try learning Arabic. If you already know some of the basics you can take our Language Level Test to assess your current level of understanding. If you're going to build your language skills from the ground up, Contact Us for information on classes in your area.