Favourite snacks from around the world: Italy
Snacks and studying go hand in hand; at least they should do! What better excuse is there for a little indulgence in something tasty when we're working so hard! And if you want to inject a little language into your snacking habits so you're truly multitasking, well, you have nothing but our admiration. We'd like to help, in fact! If you're learning Italian, here are some snacks you really need to sample – in the name or research, naturally!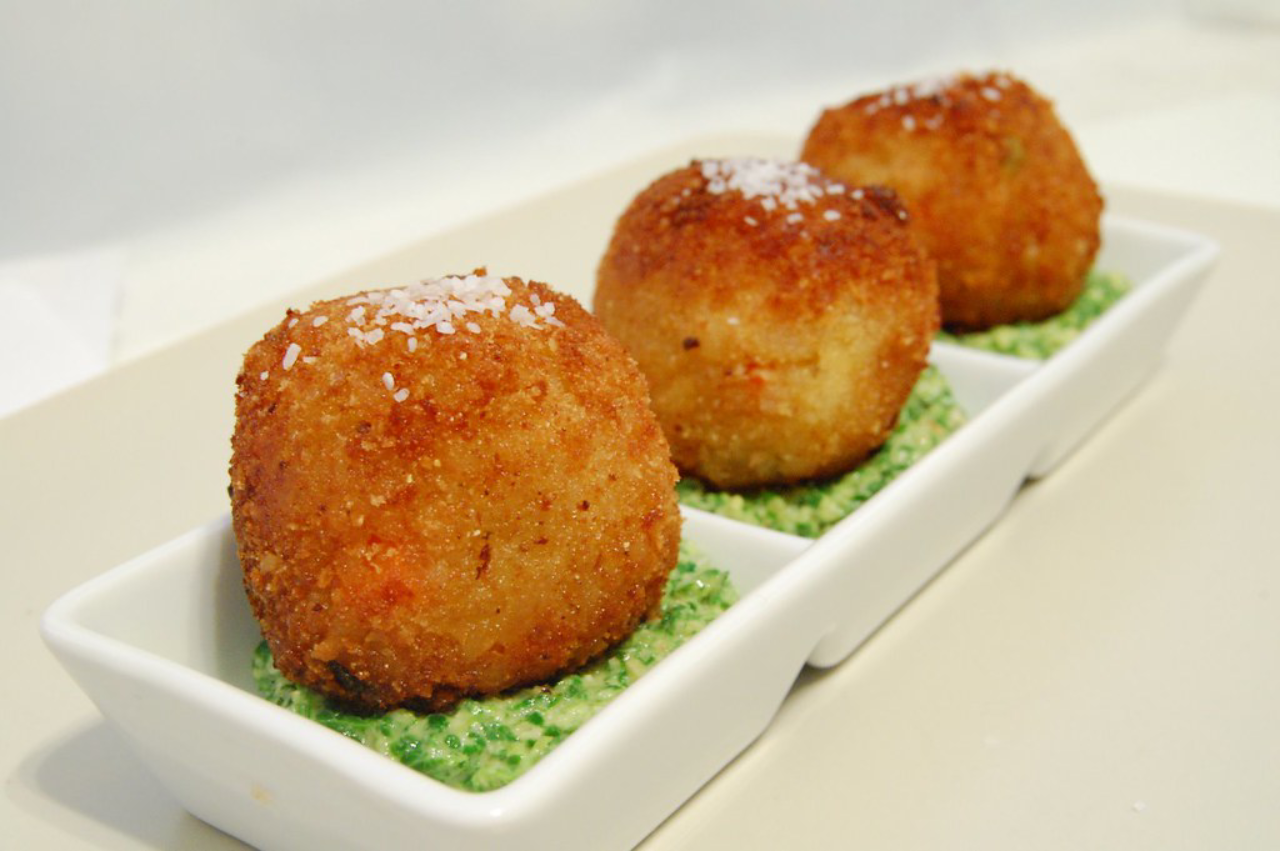 Arancini
Just writing the word arancini makes our mouths water. These moorish little fried rice balls have a filling of tomato sauce, mozzarella, peas, and of course, ragù. There are regional variations, of course, and if you're making your own there is nothing stopping you from throwing whatever you like in. Here's a little ricette – recipe – for you to follow so you can learn a little Italian as you cook.
Torrone
If you're wanting something sweet to indulge in whilst conjugating Italian verbs, you can't get much more Italian than torrone. This is a creamy, sticky treat that is made with ingredients like honey, egg whites, toasted nuts, and citrus zest, cut into small pieces so, in theory, you don't eat the whole lot in one go. Which we hope works; torrone is moorish but also a little overwhelming if you eat too much! Want to try to make some for yourself? Torrone morbido is a good one to start with because when wrapped nicely it makes a great gift – and the word morbido, don't panic for reading; it only means soft! Here's the recipe for you to try making some!
Bruschetta
We couldn't have a list of Italian snacks without mentioning everyone's favourite appetiser – or antipasti – the humble bruschetta. Bruschetta, if you didn't know, is bread that has been rubbed with garlic and oil, then lightly grilled, and then topped with whatever you can think of – common choices are mozzarella, salami, or olives. Of course one of the best things about bruschetta aside from how versatile a snack it is is how simple it is to make. So get your formaggio, prosciutto, pomodoro, e olive or whatever else you have to hand and get snacking!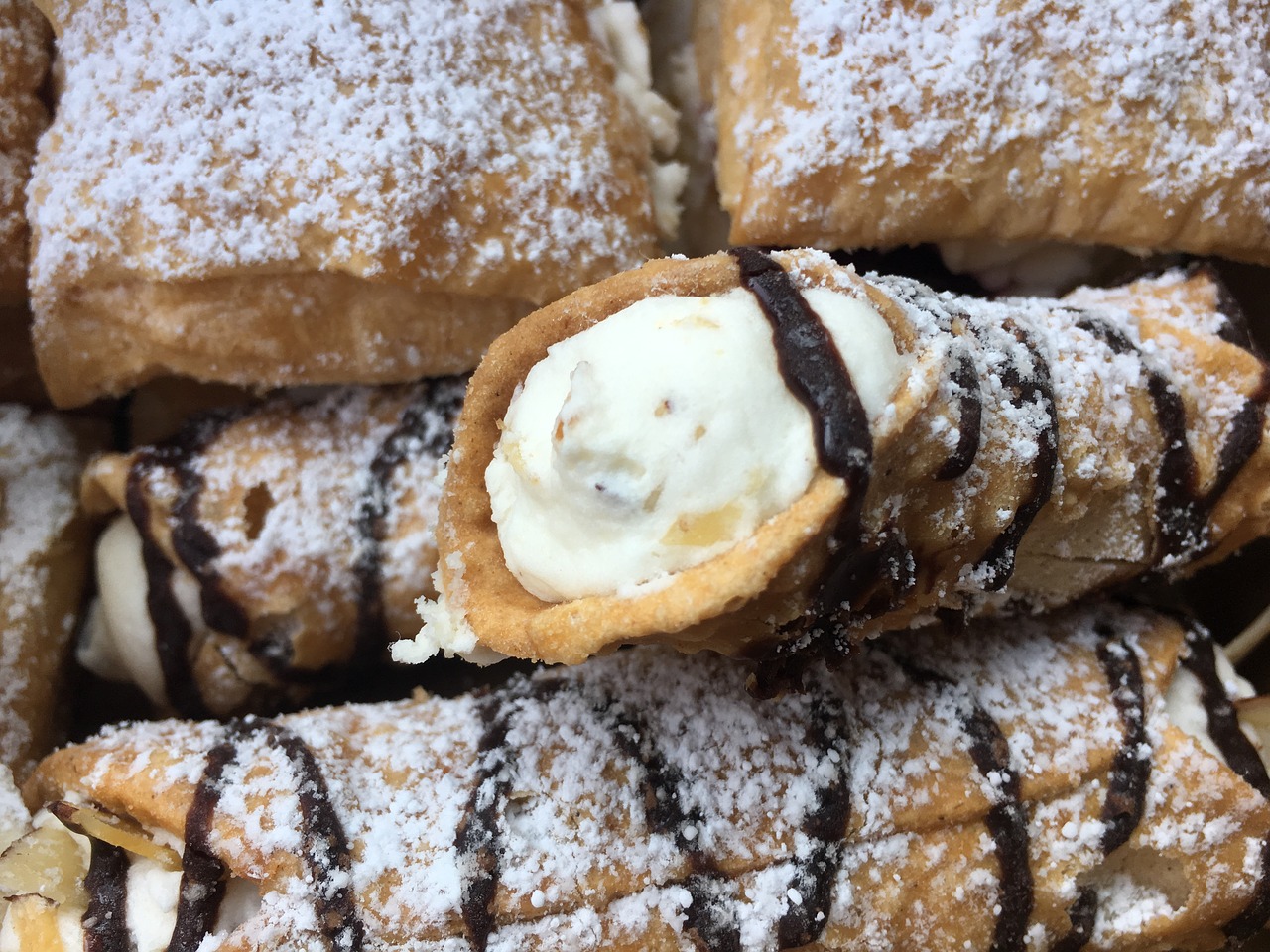 Cannoli
Back to the sweet snack options! Cannoli are a Sicilian dessert made with wafer rolls that are filled with a sweet cream and then topped with either fruit or chocolate, often also dusted with sugar. You can get mini ones and even palm-sized ones in some places – and if you're making your own, well, any size you like, really! You might be a little sick if you try to eat one the size of a dinner plate, however. Want to try your hand at making cannoli? Here's a recipe – of course in Italian – for you to try.
Kinder Cereali
Okay, our sweet teeth have been unleashed; there is no stopping us snacking now! Kinder Cereali are one of the smaller sweets in the Kinder range meaning you can have a handful (or three) and feel no guilt! Sort of. These are plain puffed rice cereal inside milk chocolate, simple and effective, and oh so very easy to eat. Here is an old, old advert for Kinder Cereali if you like your sweet treats with a touch of nostalgia.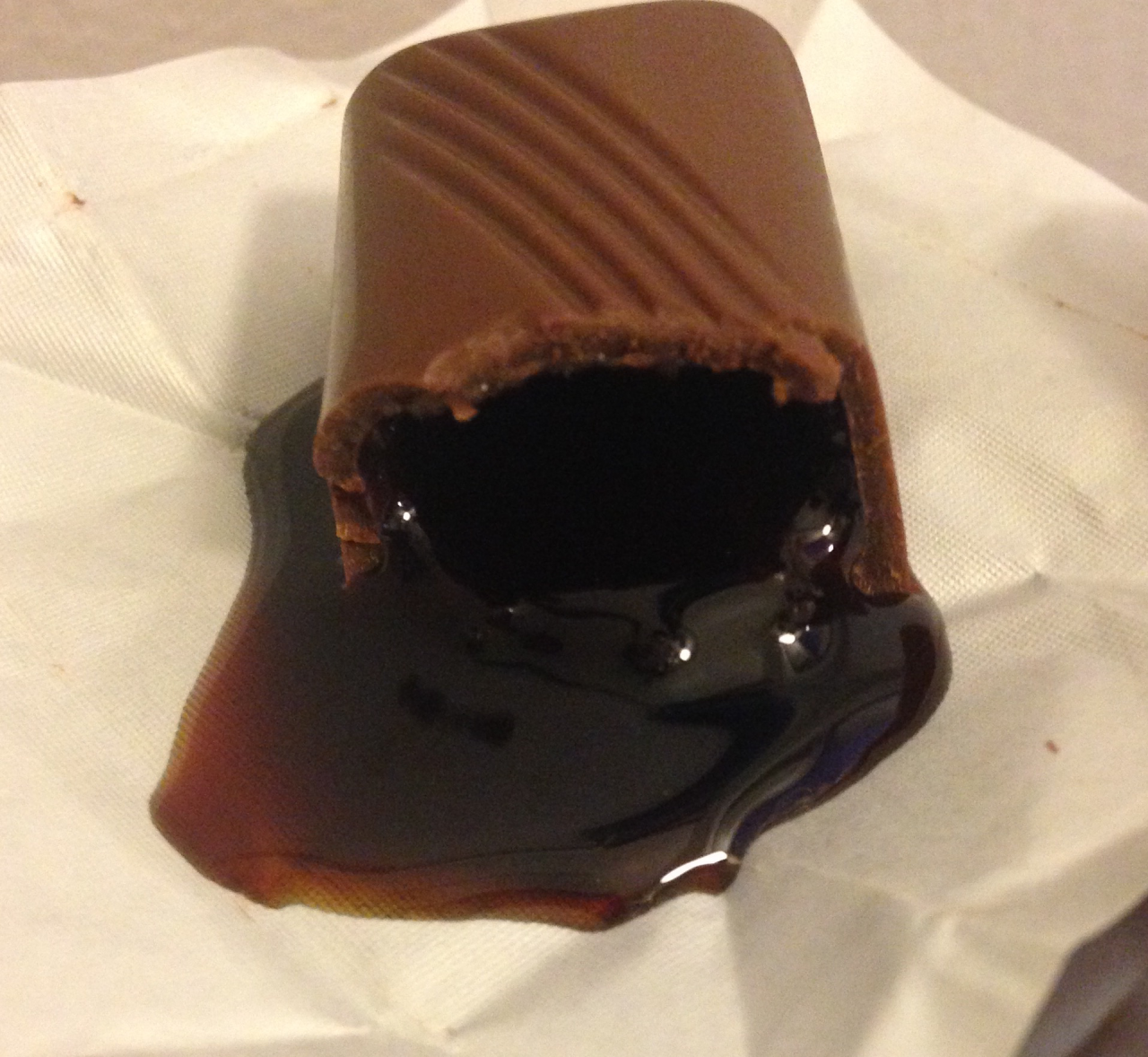 Photo via Wikipedia
Pocket Coffee
Finally, time for something that is simply ingenious, and frankly we're insulted that these aren't on the market everywhere in the world, not just in Italy where they're hugely popular. Pocket Coffee is like a chocolate liqueur but with coffee instead of alcohol. It is liquid espresso, meaning not only do you get a little chocolate treat, but you also get a nudge of caffeine to give you a boost should you need one morning, noon, or night. For reasons we aren't sure of though put down entirely to alchemy, Pocket Coffees taste even better when they've been in the fridge for a while. Keep an eye out for the Ferrero mixed boxes you get at Christmas because sometimes you'll find these Pocket Coffee delights lurking amongst the Ferrero Roche!
Are you either hungry yet or sleepy from all that snacking? If we've stolen your motivation to keep studying we are sorry, and are here to help again! Our native-speaking tutors can tailor a course to your needs, no matter how busy you are or how many snacks breaks you need in your day. Want to know more? Drop us a quick enquiry to see how our courses work.