Headed to Germany on Business? 6 Tips to Help You Pack
At some point in your career, sooner or later, you'll be traveling for business. Judging by the fact that you're reading this now, I'd say that day has come "sooner." It can be difficult packing for a business trip; even if your journey is on the shorter side, you might find yourself needing to pack multiple outfits for each day if you think you'll be doing some business entertaining out of the office. Not to worry, I have a few tips for you that are sure to save you some worry—and extra research.
Clothing
Work: Typical German business wear is conservative and understated. If at all possible you should try to favor darker muted colors. I give this suggestion for two reasons: one, despite what you may have been told as a child, in this instance you want to do what everyone else is doing; two, you won't have to worry about that awkward moment you realize the stain on your brightly colored jacket or tie is visible from across the room.
Play: Even casual dress in Germany is neat and conservative. Plan to have at least one snazzier looking outfit in case you need to attend any work related functions, but for the most part a fresh shirt or a few well selected accessories can update a work outfit for business entertaining.
As for your sightseeing clothes, assuming you have time to wander around and take in the sights, wear something comfortable but not too sloppy. You never want to look like you've just taken your clothing out of a suitcase because the thieves that prey on tourists at popular landmarks are very adept at spotting travelers. Plus, you want to look nice in your souvenir photos, don't you?
Entertainment
Electronics: If you plan on taking your laptop with you, make sure the bag you carry it in isn't too cumbersome. It'd be shame to start your trip in a bad mood because you had a tough time at the security checkpoint. Keep all chargers—and any adapters you might need—close to the electronics they power;  you don't want to get caught without your phone charger when your flight is delayed.
Books: This is completely up to your personal taste, but if you happen to be travelling with any higher-ups from your home office, I'd stick to anything you'd feel comfortable lending out to your parents or grandparents. I know it doesn't seem fair to be judged in this manner during your down time, but that doesn't change the fact that once you've seen something you can't "unsee" it, and you don't want the image of anything less than the most business appropriate version of yourself to pop into your boss' heads when they think of you. If you really, desperately need to read the new installment of a questionable novel or magazine, well, that's what e-readers are for.
General Tips
Bags: Plastic zip bags are a travel lifesaver. Use one to tote any liquid toiletries in travel sizes to keep any possible spills from ruining your clothing in transit. Keep any extra pairs of shoes in their own bags to keep them from soiling the inside of your bag. Keep a large bag to separate your dirty clothes from your clean things.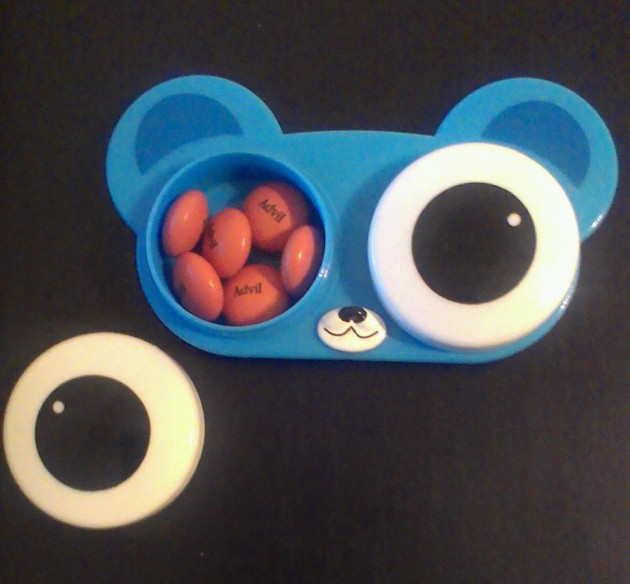 Contact lens cases: I can't say enough about the convenience of these things. If you need to keep a small amount of something on your body or carry-on bag, this is the way to go. If I'm being honest, I have several in my purse right now. One has a few aspirin tablets in one compartment and antacid in the other, and the second one is used to carry moisturizer and a few folded up Band-Aids. If you want to carry a small amount of make-up remover or hair gel to get you through the trip (or day), using a contact lens case is a good way to do it without having to add on a lot of bulk to your bag; you'll be able to get more of whatever it is you might need at your destination, so there's no need to over pack.  
The most important thing to remember to bring along is a German phrasebook. If you're feeling especially enthusiastic about making a good impression on your trip, Contact Us about German lessons in your area. We'll take everything you've learned in your phrase book into account if you take our German Language Level Test. Happy Travels!!