"The Messi Effect" & the Rising Popularity of the Spanish Language
Spanish has long been the most in demand foreign language in US high schools, and recent studies have shown that trend spreading to the UK.  Due to Brits' increasing fascination with Latin culture – catalyzed by the universal appeal of Spanish and Latin American celebrities – more and more young people are opting to study Spanish over other languages.
A language associated with football, fiery music, and tropical beaches, Spanish is coming into close competition with French, the traditional foreign language of choice.  In fact, the number of students going for Spanish in their GCSEs has increased 50% in the past decade to a record-breaking 93,000 across the entire country.
This language trend has been dubbed "the Messi Effect" after the soaring popularity of Argentine footballer Lionel Messi, currently playing forward for the Spanish club F. C. Barcelona.  While in the United States Spanish has been the most popular modern foreign language learned in schools for the past generation, due to the enormous amount of Latin American immigrants, its high demand is a more recent phenomenon in the British Isles, where a regular exchange with Latin culture is not as engrained.
And yet, with Spanish outstripping German in secondary schools and predicted to beat out French in a few years, it suggests a more permanent interest than a mere pop culture fad.  In addition to students finding Spanish an easier language to study, with its similar grammar rules to English and easier pronunciation than French, many have a personal motivation to learn Spanish.  Spain remains a common holiday destination for families in the UK, and any football fan is bound to have a strong drive to be able to follow the sport in what is effectively its lingua franca.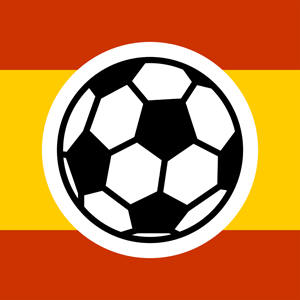 Moreover, with the growing economic power of Latin American countries, more and more students are recognizing the important role the Spanish language will play in the global market within their generation.  As developing countries like Peru and Colombia start to wield more influence with Europe and the United States, the thought of travel, business, or trade exchange with South America is becoming more and more of a reality.
Many educational institutions are jumping on this trend and offering exchange programs for secondary students who want to practice their Spanish for a summer in the streets of Madrid or Seville.  Similarly, the sight of Spanish teenagers coming to the UK to study English and take in the culture is an increasingly common one.  And when it comes to higher education, more students are venturing further afield for years abroad or even their full degrees, attending universities in Mexico, Chile, and other South American countries to get the full language immersion experience.
If you are a victim of "the Messi Effect" and are hungry for a more in-depth look at Spanish and Latin American culture, send us an inquiry to get started with courses.  Alternatively, you can take our free online Spanish language level test to see how good your Spanish skills are.