Think Outside the Box! 8 Things You Need To Pack When Moving To Rome
Uprooting your life and moving to Rome can be a big step, and while you're bound to be envied by everyone who knows you it can still be an overwhelming situation to find yourself in.  Rome is a big, unpredictable city, and in a culture where spontaneity is highly valued and the joy of living is an art, a little bit of structure and preparation can cut back on the initial stress of being an expat.  So, whether you're planning to move for your career or just a change of scenery, be sure to pack these 10 things to help combat culture shock.
 1. Your best suit.  It doesn't have to be an Italian brand name, but that certainly helps.  In Italy, everyone is impeccably dressed, and it will help you to fit in and feel more comfortable if you are as well.
2. Plug Adaptors.  Italian power outlets are in the C, E, or F styles which is different from US and UK outlets.  Make sure that you bring a wattage converter for electronics, as the higher voltage may overheat things like hair dryers and curling irons.
3. A copy of Dante's Inferno.  There is no book more beloved in Italy than Dante's Divine Comedy, and The Inferno is the most colorful of the three volumes.  Being seen reading it may spark a friendly conversation with fellow bibliophiles.
4. Comfy shoes.  Feel free to go wild and buy fashionable high heels once you're settled in your new home, but for your first weeks in Rome play it safe with some worn in sneakers.  You'll be doing a lot of walking as you explore the city, and Rome is filled with steep staircases and cobblestoned alleyways.
5. A stovetop coffeemaker.  Italy is the heartland of great coffee, and you can be assured that you will develop a strong caffeine addiction living there.  A moka pot or similar espresso maker for your stovetop will allow you to self-medicate as well as offer coffee to guests.
6. Expensive sunglasses.  While all accessories are finely scrutinized in Italy, perhaps none is more important to your overall attire than your sunglasses—everyone in Rome wears them.  See that you bring a pair that's at the height of fashion or you'll come off as tacky.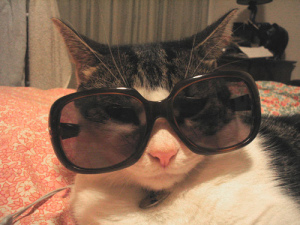 7. A sense of adventure.  Time moves slower in Italy than you may be used to, and if people show up late to appointments or the trains go on strike, remind yourself that the uncertainty is all part of the experience.  In time, you will learn to be more relaxed with your time.
8. An Italian phrasebook.  Italians are very proud of their language, and Rome is not a very accommodating city for those who don't speak it.  Prepare yourself with a small book of translations for basic phrases.  For a more thorough approach to the Italian language, send us an enquiry before you go.