Tips to Navigating São Paulo, Brazil's Business Capital
If you have to visit South America for business reasons, there is a 99% chance it will include a trip to São Paulo. This Brazilian city is Latin America's business capital and commercial hub. Most major corporations have an office located in São Paulo. Learning to navigate any large city can be difficult, but São Paulo brings a new meaning to metropolis. The city is incredibly large and is the most populated city in Brazil and in the Americas. That's a lot of people!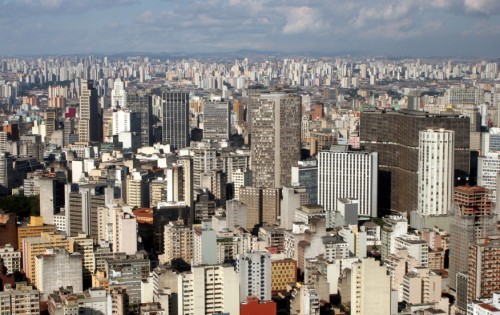 Photo of Sao Paulo via Ana Paula Hirama / Wikipedia
There are a few consequences of this enormous population. One, the city is very spread out with many different neighborhoods. Two, São Paulo has a notorious reputation for bad traffic. If you have to visit São Paulo and commute to meetings or conferences, it is best to research about transportation in the city. Read below for some helpful tips to navigate São Paulo: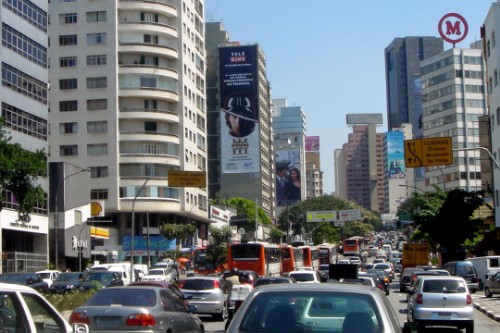 Photo of Sao Paulo Traffic via Mariordo / Wikipedia
Flights
Try to arrange your flight to land on a Sunday. Sunday is the day with the least amount of traffic, so you shouldn't have a problem getting from the airport to the city center. The trip is around 30 minutes from the International Airport (GRU). If you arrive on a weekday, expect the trip to take up to two hours! You can buy a ticket for the airport bus once you arrive or arrange for a taxi.
Hotel
Choose a hotel along Paulista Avenue. This is the main avenue in the city and many office buildings are located here. There are multiple metro stops, which makes it convenient to travel to other parts of the city.
Public Transportation
Don't be afraid of public transportation! The metro system is very clean, fast, and efficient. If you have a meeting by a metro stop, the quickest way will probably be by metro, since your ride is not dependant on traffic. Buses are also useful and they have their own lanes so don't get caught in as much traffic. Train lines outside of the city to the southern zone are very nice, as well.
Taxis
Taxis are abundant and easy to pay with by credit card. However, you could be stuck in a never-ending traffic jam. Leave enough time to get to where you need to go, with extra time for traffic. Try to avoid peak hours in the morning from 7:00 – 10:00 am and in the afternoon from 4:00 – 7:00 pm.
Distance
Distances are further than they appear on the map. Each block has a different shape and length, so you cannot judge a distance by the number of blocks. The city has many hills, so keep that in mind if you are walking.
Water
Drink water and stay hydrated. The city is quite humid and if you are walking, you could get dehydrated.
Local Help
Ask for help from locals. Brazilians are very friendly and willing to help visitors in need. This is where knowing Portuguese is useful!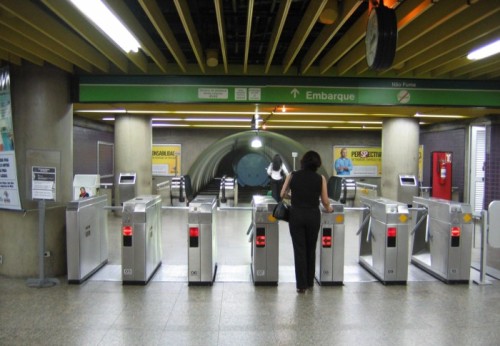 Photo of Sao Paulo Traffic via OS2Warp / Wikipedia
São Paulo has a lot to offer to business travellers. It is very important to travel with at least the basic knowledge of Portuguese, preferably conversational level. To start on your Portuguese lessons in preparation for your travels, take a Portuguese level test and explore your best course options. This way, you will be able to navigate the business capital of Latin America with ease!