Translator for Gabriel Garcia Marquez defends translations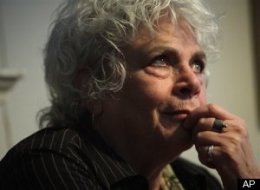 I've talked about free translation services recently, but there are a few other types of translations out there, from live interpretation to specialised technical translation.  Arguably the most difficult, though, is translation of artistic writing, such as poetry or fiction.
Often, translators aren't given that much credit for the jobs that they do, and sometimes people think that it's a simple task that anyone who speaks two languages could do.  Especially for artistic translators, I have to disagree.  Can anyone who speaks and writes a language become an author or a poet?  Not really.
Edith Grossman, a prominent translator (known for her translations of Love in the Time of Cholera and other works by Gabriel Garcia Marquez, as well as the classic Don Quixote) has recently released Why Translation Matters.  The book addresses the importance of translations that are not only accurate, but still carry the author's original intended meaning and tone.  any bilingual person can get a translation technically correct, but it takes a special talent to be able to properly interpret and translate a great work.  In some ways I think it's more difficult than the author's job.
In any case, it sounds like an interesting read, so hopefully I can get my hands on it sometime soon!
Source: The Huffington Post.