Travel Like a Pro: 5 Tips For Your First Business Trip Abroad
Hooray! You've just gotten the heads up from your boss that you'll be heading abroad for your very first business trip. But don't get too carried away with the idea of a company paid trip to another country, because even though your living situation, food, and travel expenses are all covered, this doesn't mean it will be free and easy. You need to do your part too. So if you're looking for some tips to help you prepare for your very first business trip overseas, you've come to the right place. Here are five suggestions for handling your business trip like a pro: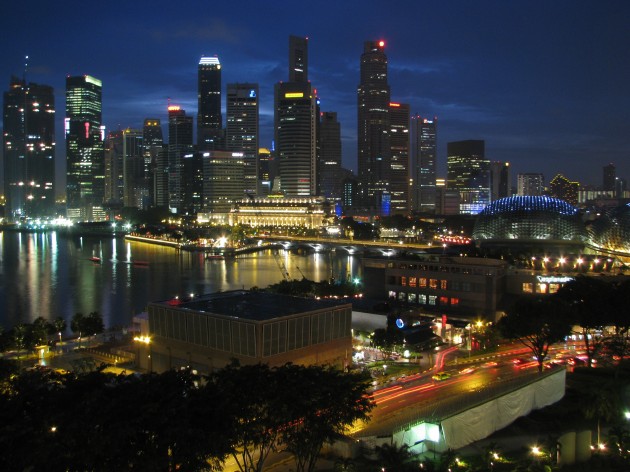 Do your research. This part of your trip should begin way before you even board that plane. You need to read up on the country you're traveling to, its customs, dress code, and other cultural norms. Also, don't forget to study up on the company you'll be working with abroad or the people you're expected to make connections with. If you prepare well enough ahead of time you shouldn't have any issues hitting the ground running once you reach the other side!
Pack for success. I know that packing for your first trip can seem a bit daunting. You may be tempted to take along a little bit of everything – just in case you need it. The key to packing efficiently for a business trip is to travel light. You may have occasions where you'll need to dress extra formal so be sure you have one good business suit and a couple of ties to choose from. For the ladies, don't go crazy packing too many heels! One pair of black heels should do the trick and will translate well from formal to less formal. When packing, also keep in mind that the point of your trip is to work, so focus more on packing your work clothes and don't worry too much about the casual stuff you'll be wearing the rest of the time.
Dress for rest. I'm sure you'll want to look extra cool and dapper for your first time traveling on a business trip, but comfort should take precedence over fashion when you're on a plane. Unless your company requires you to dress a certain way when traveling, opt out of nice jeans and formal shirts and go for comfy sweats and a t-shirt. Dressing comfortably will help your body feel more at home and will get you in the mindset to rest when you're in the air. And you'll want all the rest you can get if you hope to take the business world by storm once you reach your destination!
Taking the lag out of jetlag. If you're traveling a particularly long distance, you're probably dreading having to deal with jetlag the most. Jetlag can definitely mess with your brain and make you less productive which can affect how you work. Adjust your watch to the new time zone the minute your plane takes off, drink lots of water, stay awake (or sleep) according to the time it is at your destination, and, once there, be sure to get some exercise in and a protein rich breakfast the next morning before you head to work. If you follow these simple steps, jetlag shouldn't be as ominously horrible as you may have imagined it.
R-E-S-P-E-C-T. That's right folks, this spells respect! Respecting how others do things is a big key which is guaranteed to help you make headway in a new place. Even if you secretly believe that the way things are done back home is better, keep your thoughts to yourself. Open yourself up to new ideas and concepts and you'll be surprised at how much you can learn. Being open-minded and understanding of a different culture and way of doing business will make you better at what you do! And on the plus side, people will have a lot more respect for you.
Going the extra mile is never a bad idea and what better way to impress people than to learn language basics for the country you'll be visiting? If you'd  like to brush up on your language skills before taking that trip, our inquiry page provides a lot of information to help you choose the perfect language classes. If you think you already have a grasp on the target language, you may want to simply take a placement test ( like our Spanish language exam) in order to see which areas in particular you'd like to focus on improving before you head overseas. I know it can be a little nerve-wracking when you're approaching your very first business trip abroad; but keep cool and relaxed. These simple tips should help you to navigate these new and exciting waters with the cool aplomb of a well put together individual. Happy travels!