Where To Stay When Traveling Through Argentina
Argentina is a gigantic country, taking up nearly half of all of South America. It enjoys climates and natural landscapes of all types. Buenos Aires is only a small fraction of what Argentina has to offer. There are the Andes and glaciers in the south, wine country in the west, salt flats and indigenous communities in the northwest, and waterfalls in the northeast. If you're going to explore one of the most naturally impressive countries of Latin America, you should make sure you're prepared. Below is your guide for where to stay to ensure the best possible experience.
1. Linda Vista in El Calafate
El Calafate is nestled away in Argentina's Patagonia region. The sun stays out until late hours of the evening and the air is always brisk and clean. And in such a secluded area, there's no better place to spend the night than in Linda Vista's log cabin-esque hotel. The lodge is a short walk away from the town's nicest bars and restaurants and driving distance from Perito Moreno glacier, but the real beauty lies right outside the hotel: with gorgeous views of Lake Argentino you won't want to leave.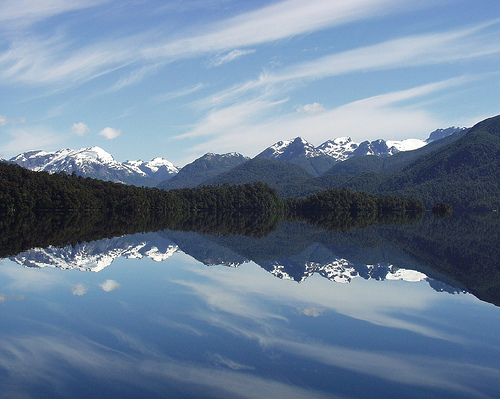 2. Estancia La Quinta in El Cheltén
Ready to relax amongst some of nature's most beautiful attributes? Stay at La Quinta in El Cheltén. This hotel is situated in a town even smaller than El Calafate, making for a quaint yet enriching experience. The entire town is blanketed in a humbling tranquility, and Estancia La Quinta is no exception. The scenery is beautiful, the staff is friendly, and the hotel's restaurant is delicious. Close by the hotel lies Fitz Foy Mountain, visible from all sides of town. Recommended by hotel staff, this mountain gives breathless views of the city. It's a four hour hike up, but completely worth it if you're willing and able.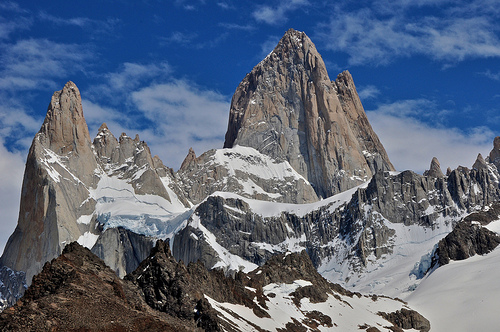 3. InterContinental Hotel in Mendoza
Heading North from El Cheltén to the beautiful wine region of Mendoza? Check out the InterContinental, a luxurious hotel allowing you a nice transition back into civilization. Spend your days wine tasting or checking out Mount Aconcagua (the tallest mountain in South America), then head back to the beautiful lodgings for a dip in the pool, poker at their built-in casino, or dinner in their delicious dining hall. Live large and live well –you've earned it.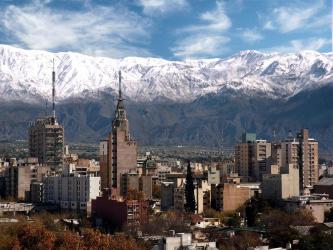 4. El Refugio Del Pintór in Tilcara
Although Tilcara has experienced a surge in tourism within recent years, El Refugio Del Pintór will still bring you back to the town's humble beginnings. Rustic, yet sizeable, this hotel is located in a back alley of Tilcara, the indigenous town within Jujuy. Come to Tilcara to enjoy the delicious food (and a break from beef), friendly people, and beautiful salt flats and 7-Color mountains, all while staying in El Refugio's cozy and comfortable lodging.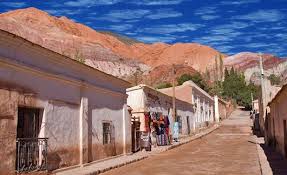 The further you get from the capital city of Buenos Aires, the fewer English speakers you will encounter. That's why it's time to book your Spanish classes today to get fully prepared. Language Trainers has highly trained native Spanish instructors who will teach you the correct accent and vocab so you can fit right in with the locals. Interested in getting updates on new classes and other changes? Like us on Facebook to get connected. Any other inquiries, you can contact us here.