Work and Travel: 4 Success Stories of People Who Make a Living While Travelling the World
Being a very curious person, I often ask people about their biggest dreams. And while a few people say "having a large family" or "becoming a millionaire", there are two absolute winners: travelling around the world and being able to make money doing what one loves the most. But why should you choose between these two dreams? In this blog, we are going to meet people of different professions who have been able to combine work and travel while fulfilling their vocations.
→Sign Up Now: Free Trial Language Lessons With Native Teachers!←
When he created his blog account twelve years ago, Matías had no idea that it would become one of the most visited websites in the Spanish-speaking world. All he knew is that he was bored with his job, and that he needed to take a gap year to figure out what to do next. He took a plane to Paris, then to Venice, and when he ran out of money he went back to his native country, Argentina, and he travelled extensively around the north of the country. Amazed by the beauty of the landscapes and the warmth of the people he met along the way, he decided to create a website where he uploaded pictures and chronicles.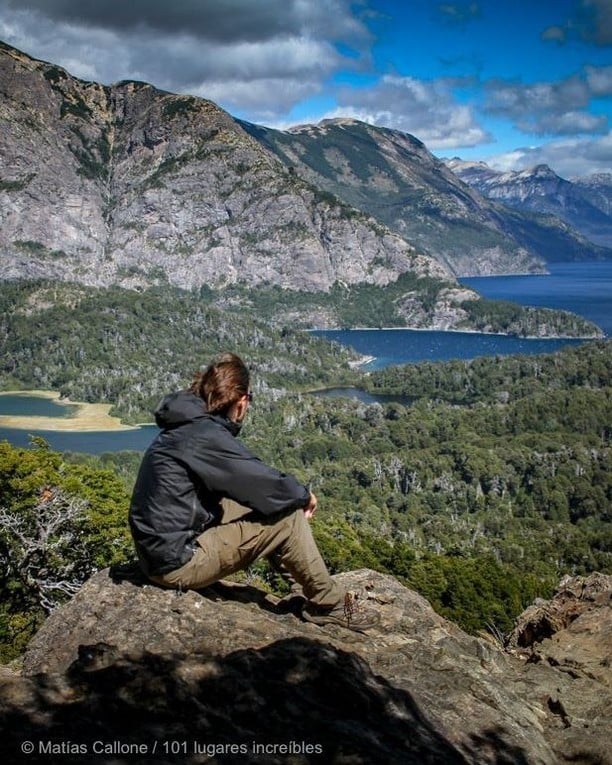 In the beginning, his intention was to have some sort of record of his experiences. He didn't want to forget anything. But then, something unexpected happened. People started to visit the website and leave encouraging comments asking him to visit and write about different places. Since he wanted to reply to every comment, he started to learn English quite intensively. A few years later, when Instagram emerged, he got thousands of followers in just a few months.
Today, he has more than 51,000 followers and, as of 2021, more than 55 million readers have visited his website. This, of course, has allowed him to monetize his content and make a living out of travelling the world, something that he would have never dared to dream of twelve years ago.
Though Matías has visited virtually every big city in the world, his true love is small towns. In fact, he coined a very specific term for the kind of trips that he does. The verb "pueblear" (from 'pueblo' – 'town') describes a type of trip in which you hit the road and you visit little-known towns, villages and small communities without a definite plan. This way, you get to experience diverse lifestyles by living like the rest of the people there. In the section "Inspirate a pueblear" (Inspiration to town-travel) in his website, Matias has compiled pictures and stories from the very best towns he's seen around the world.
Though Matias has been able to take the "travel with work" dream to the next level, he is careful not to romanticize his experience. "Like every other job, there are both good and bad things to working and travelling. If I had to mention one disadvantage of what I do, it would be that you never know how much you'll make every month. Though I've never been forced to stop due to financial problems, incomes can be a bit fluctuating when you do a job as unpredictable as the one I do. Still, I wouldn't change it for anything in the world. Travelling for a living has already provided me with enough incredible experiences for a lifetime, and I have no intention to stop any time soon."
 Practice your Spanish now by reading Matías' blog on how to make a living out of writing blogs!
Agustín Orihuela, Freelance Graphic Designer
Agustín's love for drawing goes as far back as he can remember. When he was a child, he rarely asked for toys or video games. Instead, he collected comic books. His first drawings, in fact, are of superheroes and characters from Manga. At school, he excelled in Art and he often volunteer to help his classmates with posters and any sort of presentation that required visual and aesthetic skills.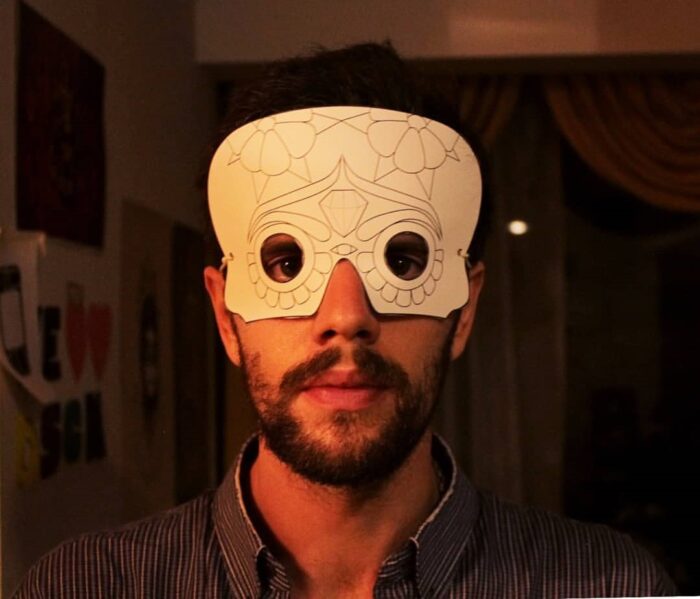 When the time came for Agustín to choose a career, he knew it would have to be something related to visual arts. For a moment, he thought about becoming an Art teacher, but being a rather shy person, he didn't see himself teaching a class of twenty children. At the same time, he knew he also loved to be in touch with nature and spend weeks at a time in his grandparents' countryside home, all by himself. In short, he didn't see himself waking up at 8 every day to do a regular job in an office or in a classroom.
One day, as he was helping a friend create a logo for her own homemade jam project, he knew what wanted to do. He enrolled in a 3-year course in Graphic Design which he combined with English lessons, and he learned to put technology at the service of his artistic vision. Very soon, clients from different parts of the world started to get in touch with him to commission signs, restaurant menus, social media content, and more.
Then, one day, as he was working on his laptop, he had a sort of epiphany. "I was working on a logo for a vegan food chain when it suddenly dawned on me that, as long as I had my laptop with me, I could do my job from anywhere in the world. The funny thing is that it took me two years to realize! That very week, I took a plane to Canada and I haven't stopped travelling (and working!) since then. Since all clients want is to have the work delivered on time, they don't really care where I am! Being able to travel with work is one of the best things that has ever happened to me, and I would strongly recommend it to anyone who is feeling bored or stuck with their lives."
Follow Agus on Instagram to check out his wonderful portfolio of original designs!
Debora Martínez Cano – Dancer at the Spanish National Ballet
When I first got in touch with Debora through her Instagram account to tell her about this article, she told me that it would have to wait for a couple of weeks because she was in Russia. "On holiday?", I asked, but I should have known better.
For years, Debora was my English student – one of the brightest I've ever had. But, although she was every bit as motivated as she was clever, scheduling lessons with Debora was a challenge. It turns out that Debora is not only a committed English learner: she's also a renowned dancer who has travelled all around the world with the Spanish National Ballet, one of the most sought-after dance companies in the world.
For Debora, working and travelling are two inseparable realities. When she's not in Russia, she's in Japan. When she's not in Japan, she's in Buenos Aires. It was actually there, in Buenos Aires, that I first met her in person. We met after one of her performances (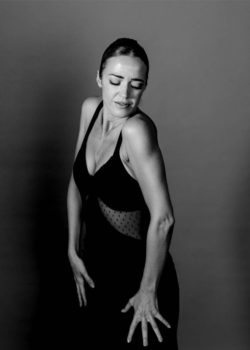 an amazing experience) and we went to a traditional restaurant to eat asado. That night, Debora told me how she had always dreamed about becoming a dancer but thought it would never happen for her. While she kept on learning and training as a dancer during her teenage years, she was also thinking about what career she would choose when
she left school.
Thanks to her talent and dedication, she didn't have to choose. In 2006, when she was only eighteen, she graduated in Spanish Dance at the Institut del Teatre in Barcelona, and soon after that she was awarded a scholarship to enter the National Ballet Study Workshop of Spain until 2007, later entering as a regular dancer.
"All these years I have travelled so much, I have experienced and learned from so many cultures, that I sometimes feel like a citizen of the world. Being a form of art, dance is a universal language, and it has allowed me to communicate with people from places that I would've never thought I would have the honour of seeing in person."
Debora Ciora and Lisa Lande, from Language Trainers.
Our next Debora is an Italian teacher who wanted to mix work and travelling for as long as she can remember. For her, the love of languages and the eagerness to see the world are two sides of the same coin. "I teach Italian, and I chose this career because teaching my native language while travelling the world has always been my dream. As a language student myself – I have been studying languages since the age of 10 – I know the importance of learning a new language with a native speaker.
I am a graduate student from the University of Bologna (Italy) with a major in English and German linguistics and literature. In 2016, I set off to Oaxaca, Mexico to teach Italian as a second language, which is the best thing I could have ever done. Then, in September 2020, I decided to pursue a Master's Degree in Teaching Italian as a Second Language. I applied for a job at Language Trainers because I was very much interested in teaching online. I was looking for a job that gave me the flexibility to continue with my travels while working on what I love doing. Being able to travel for work is a privilege that I will never take for granted."
Lisa, who also applied to Language Trainers looking for a flexible schedule and the possibility to connect with people from all over the world, recorded a nice video sharing her experience as a language tutor. If you're still not sure which of the professions we've covered so far, listening to Lisa may be just the thing you need to make up your mind.
The four professions mentioned in this article may have very little to do with one another, but I can assure one thing: all the people I've interviewed wouldn't have been able to do all that work and travelling if they hadn't had the linguistic skills to connect with friends, followers, and client from such distant parts of the world. No matter what profession you choose, languages will always be of great help if you want to spend your life working abroad.
→Sign Up Now: Free Trial Language Lessons With Native Teachers!←
At Language Trainers, we work with passionate teachers like Debora and Lisa who specialise in tailoring lessons to suit every student's personal and professional goals. All you have to do is send us a message, tell us what language you would like to learn, and we'll pair you up with a native tutor for a free trial lesson! We hope to hear from you very soon.