5 Brilliant German Songs to Perfect Your Language Skills
Germany is famous for its food, its scholars, and its history: you've tasted bratwurst and sauerkraut; you're familiar with Sigmund Freud and Albert Einstein; you know about the Berlin Wall and its demolition.
But how many foreigners get to say that they're experts in German music?
If you want to really make an impression on the people you meet in Germany, add these five songs to your playlist. Your new German friends and colleagues will be thrilled by your knowledge of their music, and you'll also learn new German phrases and grammar points along the way.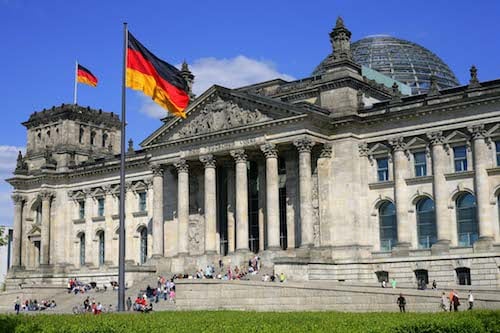 image via Wikipedia
Zwei kleine Italiener – Conny Froboess (1962)
"Zwei kleine Italiener" (Two Little Italians) is over fifty years old, but remains a well-known classic in Germany, even among the younger generation.
It's a simple, catchy tune that tells the story of two homesick Italian immigrants who yearn to return to Italy.
In addition to being a great song to name-drop, "Zwei kleine Italiener" will help you remember the different personal pronouns and conjugations in German: the song switches between the first-person plural pronoun "wir" and the third-person plural "die", thus clearly illustrating the difference between first- and third-person verb forms. Full review of "Zwei kleine Italiener"
Theater – Katja Ebstein (1980)
If you meet any German theatre buffs, make sure to talk to them about "Theatre", which is still performed today in many German vaudeville and cabaret venues.
The song won second place in the Eurovision Song Contest of 1980 and is considered to be one of the contest's very best German entries.
"Theatre" is also great for learners, as its lyrics consist of several polar opposites — such as lauchen (laugh) and weinen (cry), or gehasst (hated) and geliebt (beloved) — in the same line, which is an easy way to help you memorize your German vocabulary. Full review of "Theater"
In dieser Stadt – Hildegard Knef (1967)
"In dieser Stadt" (In This City) is a melancholic, nostalgia-filled tune in which the narrator reminisces about her youth in an unnamed city.
The song is nearly fifty years old and is sung by Hildegard Knef, one of Germany's most famous actresses and singers of the past. As a result, it's especially popular among the older crowd — score some points with the elderly by discussing Knef's movies and music with them.
The lyrics consistently switch from the simple past to simple present tense, making "In dieser Stadt" an excellent way to internalise the intricacies of German's complex verb system. Full review of "In dieser Stadt"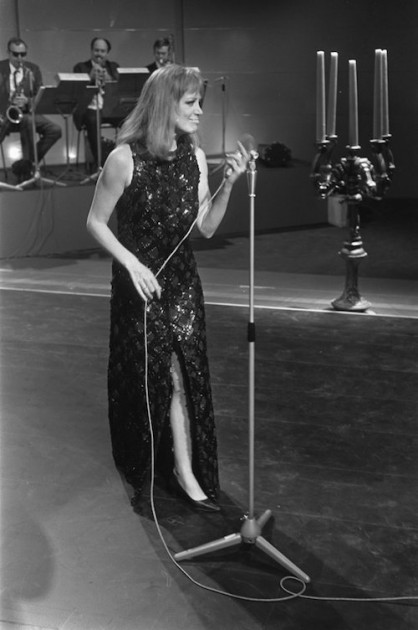 image via Wikipedia
Nur ein Wort – Wir sind Helden (2005)
Released less than a decade ago, Nur ein Wort is a love story that is popular among Germany's youth. The singer describes her problems in romance, which centre around her feeling unable to communicate with her beloved. This theme, of course, will resonate with language learners, who also have difficulty communicating!
But the song's useful colloquial expressions and proverbs will surely help you communicate better: listen to it a few times, and you'll learn a host of useful new expressions, such as Nicht auf den Mund gefallen sein (a very talkative person). Full review of "Wir sind Helden"
Autobahn – LaBrassBanda (2013)
"Autobahn" is a popular song by Bavarian folk band LaBrassBanda, who have infiltrated the German music scene in the last few years.
It's a personal narrative told by a man who is driving on Germany's most famous highway, the autobahn, and reflecting upon the events of his week. The song is sung in a thick Bavarian accent and is thus incomprehensible even to many German speakers.
Therefore, "Autobahn" is a song to study if you really want to impress your new German friends with information about their music that even they didn't know! Full review of "Autobahn"
Learn these five songs, and you'll be well on your way to impressing your new German friends and coworkers, as well as perfecting your language skills. Once you've memorized all the lyrics to Autobahn, check out the rest of our German song reviews — and while you're at it, review our selections of great German books and movies. And if you're really serious about improving your German, the best way to learn is through lessons with qualified native speakers — take a look at our German course and package options here.