5 Fantastic and Easy Reads in French, for Beginners Looking to Improve
Reading French books in their original French is an excellent way to see words and grammatical structures in action, all while enjoying a great story. However, tackling an entire book in French can be daunting, especially for beginners. That's why we've hand-selected some of the best reading materials for beginners. These books and stories use simple language that's easy for beginners to understand, and include ample illustrations that will help you follow the plot. Get through these quick reads, and you'll be ready to take on more advanced books and novels in no time.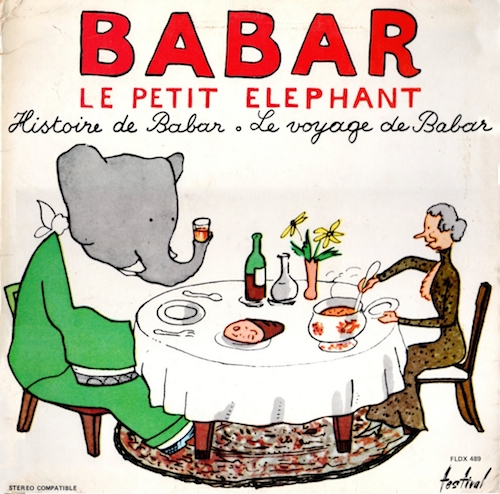 Picture by Mange-Disque
1. Babar's Travels, Jean de Brunhoff: Babar recounts the exhilarating adventures of an elephant's honeymoon with his wife, Celeste. It's packed with useful words and phrases for beginner, such as words that describe emotions (triste – "sad"; joyeux – "joyful") and key survival phrases (Enchantée – "Nice to meet you"). In addition, Babar is beloved and known by anyone who speaks French, so you'll be tapping into a cultural trope that you can discuss with your French-speaking friends. Full review of Babar's Travels
2. L'enfant Sans Nom, Yves Simon: L'enfant Sans Nom ("The Boy Without a Name") a children's book that's well-known among French speakers, and taps into the common coming-of-age theme of discovering one's identity. You'll follow the adventures of a boy who travels all around the world to find out his name. On his journey, you'll also pick up some useful travel-themed vocabulary, such as paquebot (ship) and trimaran (boat). It's a heartwarming and quick read that's a great conversation starter while snacking on cheese or sipping wine. Full review of L'enfant Sans Nom
Think you're ready for some more challenging literature? Take our French level test and find out where you stand!
3. Nedjo le Prétentieux, Amélie Sarn and Bertrand Dubois: Nedjo le Prétentieux is an African tale of an overly proud man who learns the meaning of true, authentic wisdom. As such, it's an especially great book to discuss if you have French-speaking friends in Africa. Surprisingly, French is actually more widely spoken in Africa than in Europe; further, due to its colonial past, France has many African immigrants. As such, African culture has become increasingly more and more a crucial part of French culture, and Nedjo le Prétentieux is a great way to understand this connection. Full review of Nedjo le Prétentieux
4. Cendrillon, Charles Perrault: Everyone knows the story of Cinderella, but you might not know that the famous fairy tale is actually of French origin. It's as popular in its original French as it is in English; all of your French-speaking friends will be familiar with the plot and moral. Given that you're already familiar with the plot of Cinderella in English, reading the French-language version is an excellent way to make sure you really understand the sentences you're reading. Full review of Cendrillon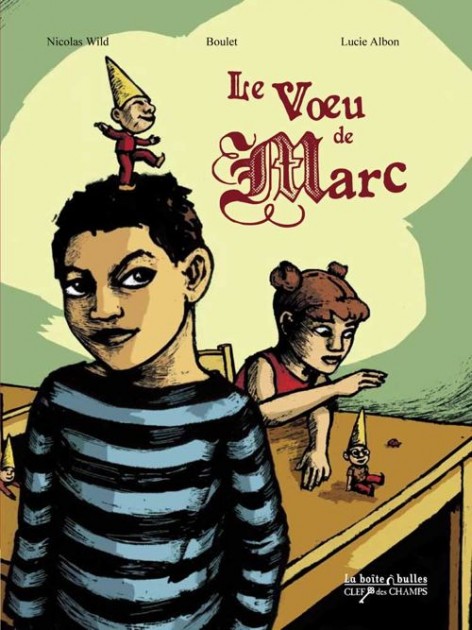 Picture by Bedetheque
5. Le Voeu de Marc, Lucie Albon and Nicolas Wild — Le Voeu de Marc is a graphic novel that follows the adventures of Marc, a young boy who starts a new school after moving to a small village. Graphic novels are great for learners, as you can easily follow the action visually, matching unfamiliar words to the illustrations you see. Le Voeu de Marc in particular is excellent for learners, as it contains ample instances of slangy swear words as well as clear illustrations of formal language. Thus, it will be of great service to you, both in casual hangouts with your friends, as well as in formal situations that demand respectful language. Full review of Le Voeu de Marc
These five selections are superb choices for beginners who want to get some real-life exposure to how French is really used. You'll easily understand the plots and learn new words and phrases along the way. Don't forget to discuss these well-known classics with your French-speaking friends later to get in some conversation practice. When you're ready, check out the rest of our French book reviews, which include more advanced reads. Of course, to really get your French skills into high gear, consider taking classes from our qualified native French teachers. They'll provide you with even more great reading material, not to mention help you with your listening, speaking, and writing, too.