5 Minute Guide to Sao Paulo
If you have to visit South America for business reasons, there's a large chance the trip will be to São Paulo. São Paulo is the largest city in Brazil and is the most populated city in Brazil and in the Americas. It is known as the business, commercial, and financial center of Brazil and South America. Learning to navigate any large city can be difficult, but São Paulo brings a new meaning to the word metropolis. A cursory glance of the typical tourist sites of the city can seem overwhelming as there are countless neighborhoods that are very spread out. But don't let this defeat your trip to São Paulo. With this handy 5 minute guide, you will be navigating like a Paulistano.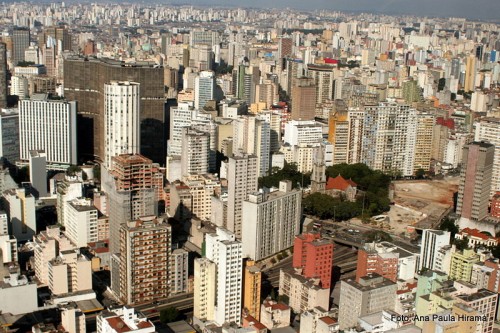 Photo of Sao Paulo via Ana Paula Hirama/ Wikipedia
Transportation
There are a few consequences of the enormous population in SP. For one, the city is very spread out with many different neighborhoods. Two, São Paulo has a notorious reputation for bad traffic. If you have to visit São Paulo and commute to meetings or sightseeing, it is best to think about the best mode of transportation beforehand. The metro system is very clean, fast, and efficient. If your destination is by a metro stop, it is probably the fastest and most reliable way to travel. Buses are also useful and they have their own lanes so don't get caught in as much traffic. Taxis are abundant and easy to pay with by credit card. However, you could be stuck in a never-ending traffic jam so leave enough time with extra time for traffic. Paulistanos are very friendly so don't be afraid to ask for directions in Portuguese!
Food
São Paulo really is a food lover's paradise. There is a large immigration population in São Paulo from Africa, Asia, Europe, the Middle East, and more. São Paulo is similar to the New York City melting pot than any other city in Latin America and its cuisine reflects that. Along with the typical Brazilian fare like feijoada, oriental delights like sashimi and temiyaki are great for lunch, authentic Italian restaurants serve homemade pastas, and pay by weight buffets offer limitless options.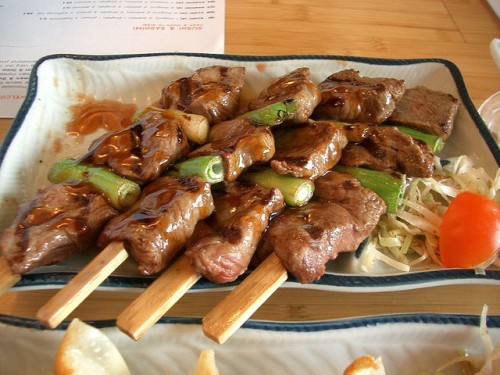 Photo of Japanese food in SP via flickr / Alpha
Neighborhoods
Two of the nicest neighborhoods to visit are Villa Magdalena and Jardins. Villa Magdalena is the hip and stylish neighborhood filled with restaurants, cafes, bars, and shopping. Plan a night out of specialty cocktails stopping in to the numerous bars along Rua Aspicuelta. Jardins is the fanciest neighborhood in the city, just off of the major Paulista Avenue. Go for brunch or take a walk around the tree lined streets.
Most of the major historical attractions are located in downtown, although it is better to go during the daytime and see them all in one day. Tour through the Opera house, church, and central market for fresh fruit.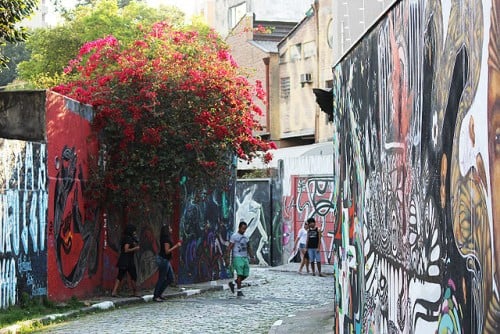 Photo of Villa Magdalena via Diego Bravo (Somente Coisas Legais) / Wikipedia
Weather
Weather is generally warm in Sao Paulo. There are very hot summers and cold drier winters. Summer is from December – March and winter from May – August, which tend to have more extreme temperatures. The best times to visit are March – May and August – December, for more mild climates. Expect frequent rainfall throughout the year, with scattered storms that form quickly.
Sao Paulo can be an extremely enjoyable city to visit, especially when you follow these suggestions. The best way to feel comfortable is to speak with locals, using your Portugues skills. Start by taking a level test and find out how to begin your Portuguese classes before your trip!