Netflix and Chill while Learning Spanish and Portuguese
So you've just finished a long week at work and just feel like curling up on the sofa to unwind. Well, the good news is that not all is lost. Although learning may be the last thing on your list of things that you want to do at the moment, you can maybe feel better knowing that you can do so much more than you ever imagined right from the comfort of your own sofa. How, you ask? Netflix.
Without the innuendo, Netflix and chilling is essentially the new trip to Europe, South America, Africa or Asia. Today though we're going to centre our quaint listicle around Latin American made-for-Netflix, binge-worthy series that will not only force your eyes to stick to your TV or laptop screen, but also help you learn, listen and feel a part of the Spanish- and Portuguese-speaking world. Smell that? Popcorn's poppin'.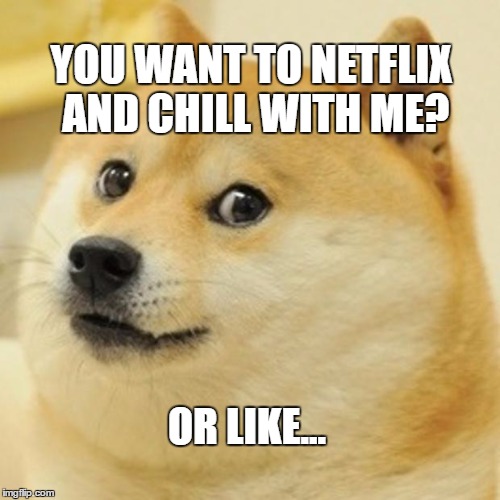 1. Estolcomo
If you're interested in conspiracy dramas, then this is for you. This Argentine series is brought to you by StoryLab and was created in Buenos Aires. It runs for 13 episodes and without giving too much away, the show takes place principally in the Argentine capital as well as other provinces in Argentina. If you know anything about Argentina's history from the last century, you can easily identify some of the show's inspiration. The theme centres on kidnapping and its wider implications. The audience is given the opportunity to see life from the different protagonists' perspectives.
No expense is spared for the show and the filmography encapsulates the immense beauty of the landscape. This is then juxtaposed with the fast-paced, urban, grittier shots of Buenos Aires, which accurately depict the Paris of South America. Overall it's a high octane drama-infused series with moments of violence and introspection. The show has also cast two of the nation's biggest actors: Nacho Viale and Juana Viale. For those familiar with Argentine cinema and TV shows there is still an underlying sentimental layer, too.
2. Cuatro estaciones en La Habana
This show is loosely based on the writing by Leonardo Padura, an acclaimed Cuban novelist. This series has four episodes and runs for a duration of ninety minutes. The gripping film noir detective series stars legendary Cuban actors Jorge Perugorria and Mario Guerra. It's set in the backdrop of a deep economic malaise which grips the country. Chief fictional detective, Mario Conde investigates sets out to investigate who has committed several murders. His work leads him to the dark and murky underworld of Cuba, drugs and prostitution. Overall the series touches on different topics like corruption, intrigue and, of course, the Cuban Revolution. One of the defining features is definitely the the fast-paced patter of the Cuban accent. Cuba auténtica, as they say.
3. Pablo Escobar: El Patrón del Mal
For anyone unable to wait for the next instalment of Narcos on Netflix can certainly make do with this more authentic Colombian series. It's made by Caracol, a national TV station. It provides a deeper cultural insight into Colombia, recounting the rise of El Patrón in the narco scene, rather than the high velocity americanized series. Unlike Narcos, what you'll find here is more authentic language, too. Narcos may have watered Escobar's life down to just 20 episodes, however there are 74 episodes lasting an hour each! Curiously, both Camilo Cano's and Juana Uribe's families suffered first-hand during the bloodier part of Colombian history. Typical of the telenovela in Latin America, it also contains a sentimental layer which provides a deeper connection to the series.
4. 3 Percent
3 Percent is a Brazilian Portuguese dystopian revolutionary series by Pedro Aguilar. It's set in the futuristic São Paulo where most of the world is extremely poor. Every year when individuals turn 20 years old, they get the opportunity to apply to go to the "Offshore", a haven for only 3% of society which makes it far away from the deprivation they currently find themselves in. The characters must face a series of challenges, testing their mental and physical agility to the reach the Offshore. It's said that the ritual keeps the youth hopeful, those rejected are extremely bitter and those that have made it content, showing the gulf across society. Overall It is a hark back to The Hunger Games for those rendered voiceless against the backdrop of state oppression.
That gives the brief wrap-up for now on what series to help you better connect with languages and places that normally feel like distant lands. Got any suggestions for other learners? We're all ears!