The 9 Best Songs to Learn Japanese
Learning Japanese can be a thrilling and enriching journey, but it often comes with its fair share of challenges. Thankfully, there are creative ways to make this linguistic adventure enjoyable and highly effective. Today, we've got something special for all you language enthusiasts out there. Our dedicated Japanese language teacher, Lucas, has joined forces with us to curate an exclusive list of the best songs to learn Japanese.
Lucas, with his extensive experience in teaching Japanese, understands the importance of incorporating diverse learning tools into the process. Like us, he firmly believes that music, with its unique ability to engage and immerse learners, can be an invaluable asset in mastering the Japanese language.
In this article, we'll explore some of the best songs to learn Japanese as presented by Lucas and we'll explain how each of them can help you take your Japanese skills to the next level.
1.   Memories, by Maki Otsuki
If you're into Japanese anime, chances are you've come across this gem – "Memories" by Maki Otsuki. It's a hit from the anime blockbuster One Piece. This song isn't just catchy; it's got some beautiful Japanese lyrics with a meaningful message. It's all about chasing our dreams and how the memories we make along the way become our treasures.
As you groove to this tune, you'll catch words like "yume (夢 / ゆめ)" for dream, "Takara (宝 / たから)" for treasure, and "omoide (思い出 / おもいで)" for memories popping up. It's like a vocabulary lesson wrapped in music! But beyond the words, "Memories" is a reminder to always follow your heart, or as they say in Japanese, "kokoro (心 / こころ)."
So, whether you're an anime buff or just looking for a fun way to learn Japanese, give "Memories" a spin. It's not just a song; it's one of the best songs to learn Japanese fast while journeying through dreams and memories.
2.   Nada Sou Sou (Large Tears Are Falling), by Rimi Natsukawa
"Nada Sou Sou" tells a poignant tale. It's about someone flipping through a photo album of a dearly departed loved one. Originally performed by Ryoko Moriyama, Rimi Natsukawa's rendition from 2001 struck a chord with listeners and became an instant sensation.
The song's popularity was so immense that it led to the production of two dramas and a movie by the television network TBS between 2005 and 2006. It's a beautiful yet melancholic melody, a must-listen for anyone interested in Japanese music.
Plus, since the song deals with memories, it's the perfect song to learn how past forms are structured in Japanese.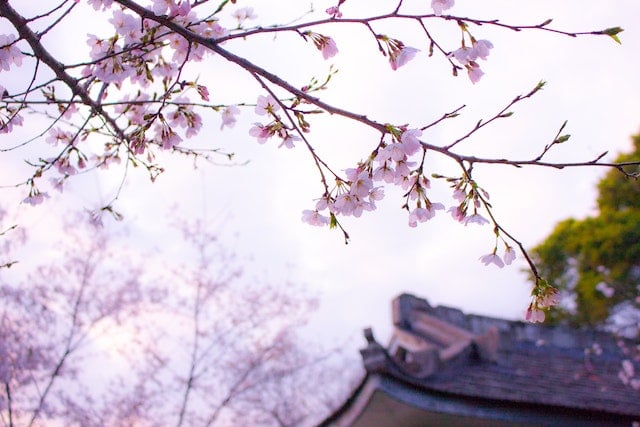 3.  Tokyo Bon, by Namewee
For the third song on our list, let's switch gears and take an unexpected turn. Meet Namewee, the Malaysian sensation making waves in Taiwan. He's not just a hip-hop artist; he's also a composer, filmmaker, and actor. And, while Japanese is not his mother tongue, he's cooked up something pretty cool for Japanese learners – "Tokyo Bon."
So, why is Tokyo Bon one of the best songs to learn Japanese? According to Lucas, the Japanese language has this thing called foreignisation, where they take words from other languages and give them a local spin.
This is a fun way to up your Japanese vocab game. Listen close, and you'll catch words like "McDonald's" turning into マクドナルド (makudonarudo), "sandwich" into サンドイッチ (sandoicchi), "taxi" into タクシー (takushii), and more.
Without a doubt, looking for these types of words in Japanese music is one of the easiest ways to learn Japanese through songs.
4.  Umi no Koe (Voice of the Sea), by Kenta Kiritani
"Umi no Koe," which means "Voice of the Sea," is not just any song; it's a massive hit in Japan. In fact, it rocked the charts in 2015, clinching the No. 1 spot on Recochoku, one of Japan's top streaming and music services. And guess what? It even bagged the Best Karaoke Song award in 2016. Now, that's something to cheer about!
But why is this one of the best songs to learn Japanese? Basically, it's all about that catchy melody. The tune is like a musical hook that'll have you humming along in no time. And when you're having fun with the music, learning doesn't feel like a chore anymore. You'll find yourself effortlessly picking up words and phrases. For example, "声 (こえ / koe)" means "voice," and "海 (うみ / umi)" means "sea."
Capturing that magical blend of sound and waves, the soulful lyrics transport you to another dimension.
5.   Sekai ni Hitotsu Dake no Hana (The One and Only Flower), by SMAP
Now, let's talk about "Sekai ni Hitotsu Dake no Hana," or as it translates, "The One and Only Flower in the World" by SMAP.
In Japanese, "世界 (せかい / sekai)" means "world," and "花 (はな / hana)" means "flower." So, right off the bat, you get this beautiful notion that our world is like a garden, full of unique and vibrant flowers.
According to Lucas, what makes this song special is its simplicity. The lyrics aren't filled with complicated metaphors or puzzling phrases. They're direct and to the point. It's like a friendly reminder to be brave and confident in being yourself. "In a world that often nudges us to compare ourselves to others," says Lucas, "this song says, 'Nah, you're beautiful just as you are.'"
6.  Hotaru (Firefly), by Maiko Fujita
Who doesn't know Fujita Maiko?
If you're into Japanese music, you've probably heard her name before. What sets her apart is that she's not just an incredible singer but also the creative genius behind her songs. Yep, she pens every single masterpiece herself, and fans can't get enough.
Now, when it comes to Maiko Fujita's music, you're in for a treat. Each of her songs isn't just a tune; it's a heartfelt story waiting to be unfolded. Her lyrics dive deep, exploring emotions and narratives that resonate with listeners.
"Hotaru" is no exception. It's a love-themed melody that'll tug at your heartstrings; the perfect choice for those looking for simple but emotional songs to learn Japanese.
7.  Sukiyaki (Ue o Muite Arukou) (I Look Up When I Walk), by Kyu Sakamoto
Get ready to take a stroll down memory lane with "I Look Up When I Walk" by Kyu Sakamoto. This song is the epitome of a classic, and one of the rare foreign-language songs that climbed to the top of the US Billboard Top 100 chart. Now, that's impressive!
So, what's the story this song tells? It's about a guy who faces life's challenges head-on and keeps moving forward. It's a tale of resilience and determination that resonates with people of all backgrounds.
Given its narrative structure, it's one of the best songs to learn Japanese for intermediate to advanced learners.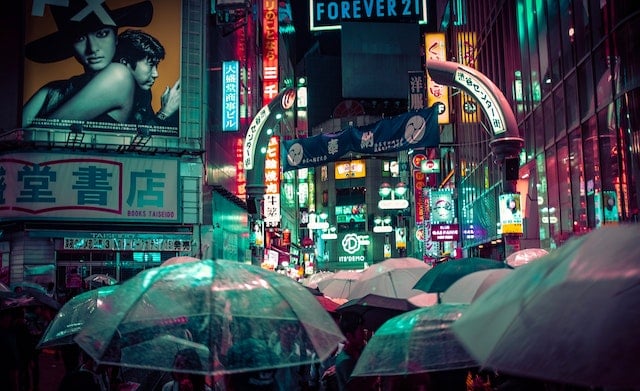 8.  Sparkle, by Radwimps
When it comes to Japanese rock bands, Radwimps is a household name. They've consistently rocked the charts in Japan, delivering hit after hit. And if there's one song you absolutely must hear, it's "Sparkle."
"Sparkle" is one of Radwimps' best songs to learn Japanese; it's part of the soundtrack for the wildly successful Japanese film "Kimi no Na wa" (君の名は) (Your Name), a heartbreaking Japanese film you can stream on Netflix in the UK.
So, why should you stream "Sparkle"? Well, first of all, it's incredibly relaxing and just a joy to listen to. But also, Radwimps' lyrics are like a treasure trove of words waiting to be discovered, and their clear enunciation makes it a breeze to practise your Japanese pronunciation.
9.  Zenzenzense (Past Life) by Radwimps
"Zenzenzense" by Radwimps is not your average chart-topping hit. After its release, it bulldozed its way to the No. 1 spot on the Billboard Japan Hot 100, where it camped out for weeks, basking in its musical glory.
Now, what makes "Zenzenzense" one of the best songs to learn Japanese, especially for those looking to up their Japanese language game, is its breakneck tempo. This song moves like lightning, making it the perfect challenge for advanced learners.
With each word tumbling out in rapid succession, you'll need precision and speed to keep up. It's like a linguistic workout for your speech organs!
Our dedicated Japanese language teacher, Lucas, has collaborated with us to curate this amazing list of the best songs to learn Japanese, each offering its unique charm and language-learning benefits.
Whether you're a fan of anime or rock music, we've covered a diverse range of songs that cater to all tastes and language levels. From catchy tunes like "Memories" and "Tokyo Bon" that enhance your vocabulary to heartfelt classics like "The One and Only Flower" and "I Look Up When I Walk" that resonate with your emotions, each song has something special to offer.
Are you looking for more structured language training to complement your sing-along sessions?
Language Trainers is here to support you every step of the way. Whether you prefer one-to-one Japanese lessons for personalised attention or small group sessions perfect for learning with friends, we've got you covered.
All you have to do is contact Language Trainers now and tell us whether you prefer online Japanese lessons or face-to-face Japanese courses and we'll pair you up with one of our best native Japanese teachers so you can start working on your speaking and writing skills straightaway.
Your language journey awaits!