Why Portugal is the Best Place for Freelancers and Digital Nomads
For decades, Portugal has been described as a hidden gem in Europe. Less popular as a touristic spot than Spain or France, it has recently reinvented itself as a preferential destination for digital nomads and geographically flexible professionals. 
Thanks to the emerging tech industry in Lisbon, the hedonistic lifestyle in coastal regions like The Algarve and a friendly, relaxed atmosphere, Portugal has transformed into a haven for freelancers looking for a low-cost, culturally advanced, naturally beautiful new home.
→Sign Up Now: Free Trial Portuguese Lesson With a
Native Teacher!←
In this article, we will tell you why Portugal is one of the best countries to start a career as a digital nomad, including information about housing, cost of living, and more.
Where to live in Portugal as a digital nomad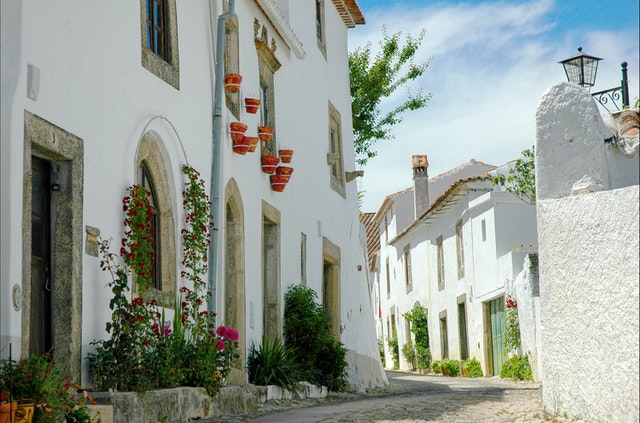 Finding an affordable but comfy place to live is one of the biggest challenges that remote workers have to face when they move to a new country. Given that digital nomads are more likely to look for temporary accommodation than a home where they can settle down, the best options involve online marketplaces that connect people who want to rent out their homes for a short period of time with people who are looking for housing in a specific location. Let's have a look at the most popular websites where people moving to Portugal from the UK can find the perfect temporary home: 
Airbnb
As Portugal slowly but assuredly becomes one of the strongest startup hubs in the European continent, Airbnb makes the digital nomad lifestyle possible by providing modern but simple flats with all the amenities that remote workers need at reasonable prices.
Tips for first-time users:
Book for at least one month at a time. This way, you will make sure you can accommodate your entire stay in Portugal. Plus, by booking for long-ish periods you might get significant discounts.
Negotiate with the owner. Bargaining is ingrained in Portugal's culture, whether you're buying vegetables in a street market or buying a house, so don't be embarrassed to ask your host to knock down the initial price. They will expect you to do so!
Book in advance. Considering how popular Airbnb is among both tourists and digital nomads, it's no wonder the best flats get booked instantly after they have been vacated. If you don't to end up in a dark, far-away room in the outskirts of Lisbon, make sure you book your flat well in advance.
DigitalNomads.pt
If you needed proof that Portugal is a true mecca for remote workers, you need to look no further. DigitalNomads.pt is an online platform that has been specifically developed for digital nomads. The website features vast variety of homes ranging from modern flats in the capital to idyllic little houses by the beach.
Coworking in Portugal
Coworking is not only a way of reducing costs when you first move to Portugal. It's also the perfect excuse to get to meet people with similar interests who could become great friends or excellent business partners. 
Do you want to find the best coworking offices in cities like Lisbon, Porto and Peniche? Check out the following options:
Porto i/o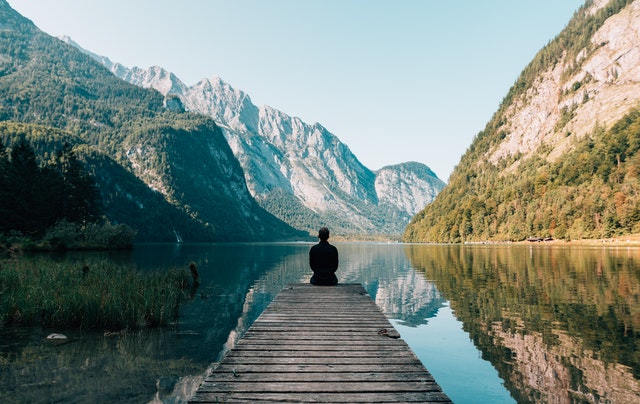 Porto i/o has offices in Douro Riverside, the city centre, and Santa Catarina. Known for being creative, collaborative spaces, these are perfect spots where you can find proactive, like-minded people who can show you around and tell you all about their experience living in Portugal. What's more, Porto i/o offices are always bustling with extra-work activities, including lectures, workshops, and other educational experiences.
Liberdade229
If you're looking for a spacious office that has special amenities and plenty of natural light, Liberdade229 is your best choice. These beautiful, modern offices have communal kitchens, fancy and extra-clean bathrooms, and an incredibly fast WiFi service. 
Largo
Largo is the perfect co-work hub for those who like the quiet. Located in a tranquil area of Peniche, it is the only coworking space in the district. Fortunately, it also happens to be extremely friendly, laidback, and surprisingly inexpensive. 
Ocupa Cowork
If you don't have much time to do sightseeing once your work shift is over, don't worry. From the offices of Ocupa Cowork, you will be able to see the river, picture-perfect coffee houses, and the best afternoon sunlight. More importantly, Ocupa Work is known for encouraging people to form networks so they can help each other grow in their respective professions.
Portugal: a low-cost country?
Portugal has both natural beauty and vibrant city culture, but let's face it. There is another reason why it attracts so many young people. Portugal boasts the lowest cost of living in all Western Europe. From grocery shopping to accommodation, a couple can have a comfortable life in a small Portuguese city for less than $1,700 £1300 a month.
Rental costs in Portugal
Average monthly rent for an 85 m2 furnished flat:
| | |
| --- | --- |
| In a normal area | €741 |
| In an expensive area | €1,136 |
| Utilities (gas, electricity, etc.) | €118 |
 
Average monthly rent for a 45 m2 furnished studio: 
| | |
| --- | --- |
| In a normal area | €501 |
| In an expensive area | €743 |
| Utilities (electricity, gas etc.) | €87 |
Cost of Local Transportation in Portugal
| | |
| --- | --- |
| One-way Ticket by a Local Transport | €1.60  |
| Monthly pass | €40. |
| Taxi 1km (Normal Tariff) | €0.50  |
| Taxi 1 hour (Normal Tariff) | €15. |
What Kind of Visa Do I Need to Stay In Portugal As a Digital Nomad?
Unfortunately, there isn't a specific visa for remote workers. But don't get disheartened. Portugal has very good agreements with the EU countries, Australia, New Zealand, and of course, Canada and the USA. If you have a passport from any of the countries above, you are allowed to stay in Portugal for three non-consecutive months without any special documentation. If you want to move to Portugal from the UK, you may want to consider the following options: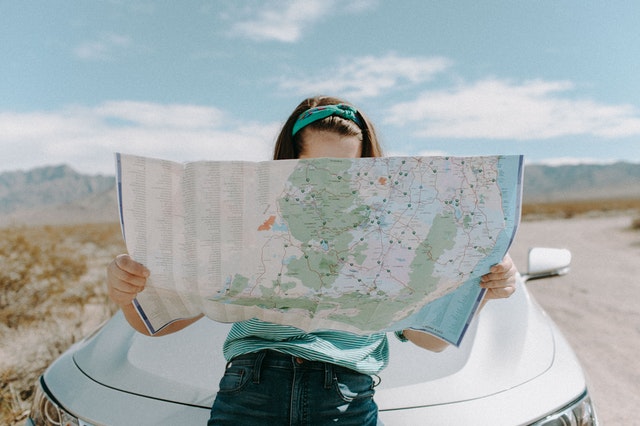 Temporary Stay Visa
This is the closest thing you will find to a digital nomad visa. It allows you to live in the country for one year as long as you can prove that you earn at least €635 per month, which makes it an ideal option for flexible workers who want to stay in the country for a longer time than the average vacationer but do not wish to settle down just yet. Though the visa is initially valid for one year, it can be extended for two more. 
In order to apply for the Temporary Stay Visa, you will need the following documents:
Official form

Up-to-date passport

Travel insurance

Clean police record

Proof of financial support. 
Residency Visa
If you spend enough time Googling images of glorious sunsets on Portugal's best sandy beaches, you will arrive at the conclusion that one year is not enough to enjoy the many delights that this country has to offer. 
The Residency Visa has an initial validity of four months. During this time, you have to ask for an appointment at the Immigration and Border Services and apply for a residency permit that is valid for two years. 
Mind you, there are two sub-types of this visa:
Portugal D2 Visa: If you are an entrepreneur who wants to set up a company or invest in a business in Portugal, this is the one for you.
Portugal D7 Visa: If you are a digital nomad who doesn't wish to invest in/set up a business and just wishes to do freelance or independent work, apply for this one instead. 
No matter which destination you choose or which visa you apply for, we strongly suggest you start brushing up your Portuguese skills as soon as you can. Being a digital nomad, you may think that a strong WiFi connection is all you need to have a successful experience in Portugal, but in fact, it is human connections that will help you turn a mere professional venture into a meaningful, unforgettable life experience.
→Sign Up Now: Free Trial Portuguese Lesson With a
Native Teacher!←
Fortunately, that is the part where we can help. At Language Trainers, we work with native Portuguese teachers who will be able to teach you their language within a cultural framework so that you can make the most of your time in Portugal. Contact us now and we'll match you with one of our best tutors for a free trial lesson. What are you waiting for? Get started today!