Favourite snacks from around the world: Portugal
Snacking is important business! Or an art form; it depends entirely on your personal point of view. Though whether you're currently reaching for the snacks because of a bad day (boo) or to reward yourself with for hard work (hurray!), snacking can also form a part of your language studies. Don't believe us? Well, here are some of the best snacks to look out for from Portugal; let us convince you how eating them can help with your Portuguese.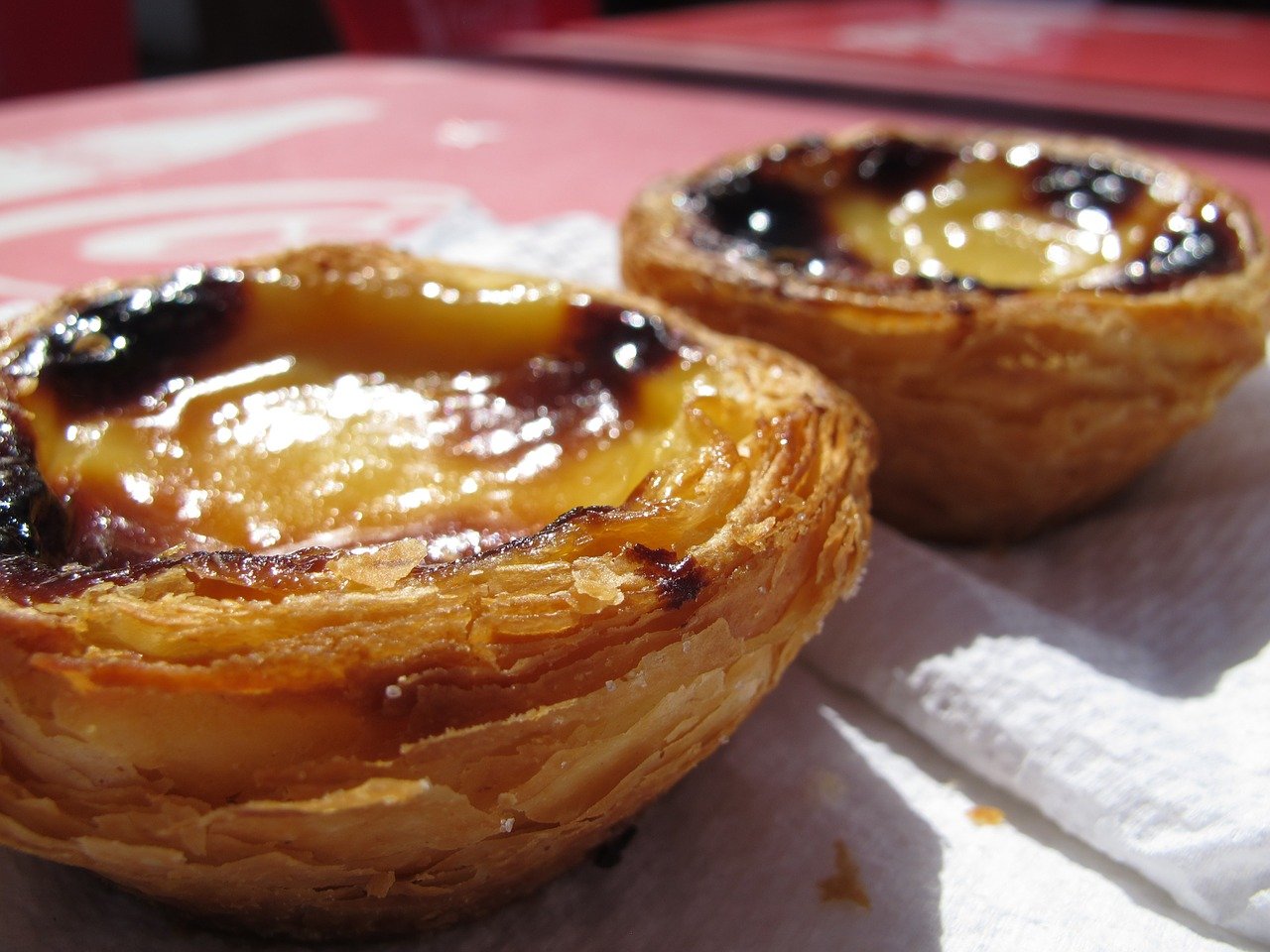 Pastel de nata
Egg custard lovers; this sweet treat is for you! The pastel de nata is a staple cake in Portugal with traditional recipes and variations on them wherever you go in the country. In essence, the humble pastel de nata is an egg tart pastry that is dusted with cinnamon. Simple but sweet, melt in your mouth stuff! Now, we're not suggesting that by tasting this delicious cake you'll pick up Portuguese through osmosis via your tongue; we're not quite that silly! Though if you're going to Portugal, learning to ask for one of these is a great way to practice just a little Portuguese; you could start with phrases like eu gostaria… or queria… for example — and don't forget your por favor at the end!
Regina
If your idea of snacks involves chocolate and chocolate alone, well, Portugal has some of that for you too. Regina is the chocolate name in Portugal, its first store opening in Lisbon back in 1928. There are bars (tabletes), individual sweets (bombons), chocolate covered fruits and nuts (frutos secos), and other specialties to choose from under their fantasisas section. What we like about Regina, aside from all this delicious chocolate, of course, is their website. It is fun, informative, and filled with photographs of the company and its products over the years. The website is also a Portuguese lesson in the making; read up on Regina's history if you are looking for some realia to practice with.
Rissol de camarão
Time for a savoury treat! Rissol de camarão are a kind of croquet, or patty. They are pastry formed into crescent shapes that are covered in breadcrumbs and deep fried, which are great selling points before we go anywhere else. Inside you'll find prawns in a creamy sauce, and trust us, one will not be enough. So this is why we think you can turn your snacking into a Portuguese lesson! Follow this recieta for rissol de camarão and pick up some food and cooking vocabulary while you make yourself enough of them to last you through many snacking hours!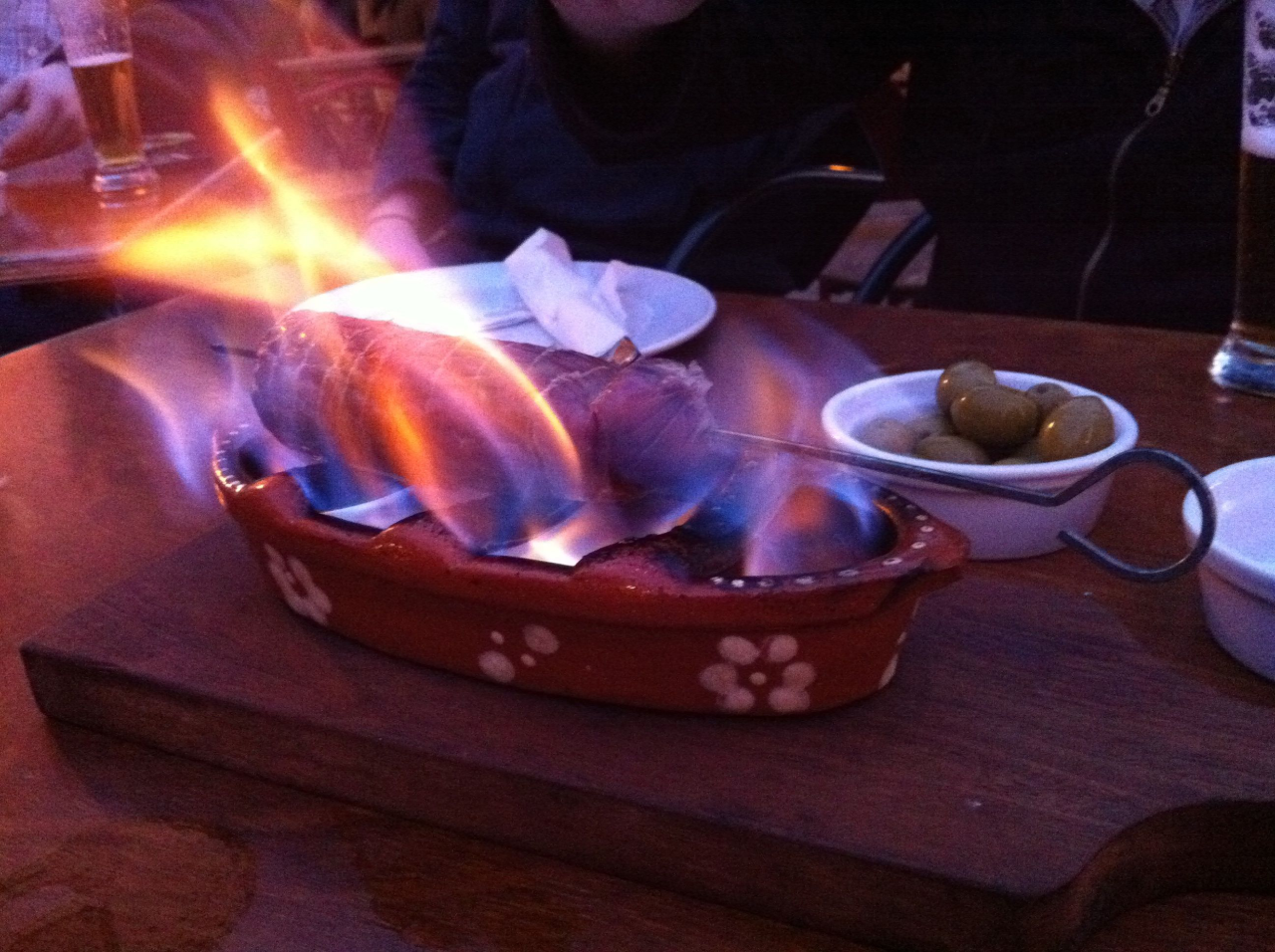 Chouriço assado
Now for something that is both simple and spectacular! Chouriço assado is basically a less spicy form of chorizo, that is equally moorish and perfect for eating both on its own or with other snacks like really good cheese. It is simple because it is sausage, but it is also spectacular in how it is prepared. Assado means flaming, which gives you a clue about what to expect! This dish is typically prepared in a clay bowl (assador de barro), doused in an alcohol of preference, and then set alight right before your eyes. Which you could do yourself, or could watch a video of someone else doing for safety. Firefighters are bombeiros in Portuguese should you need to know!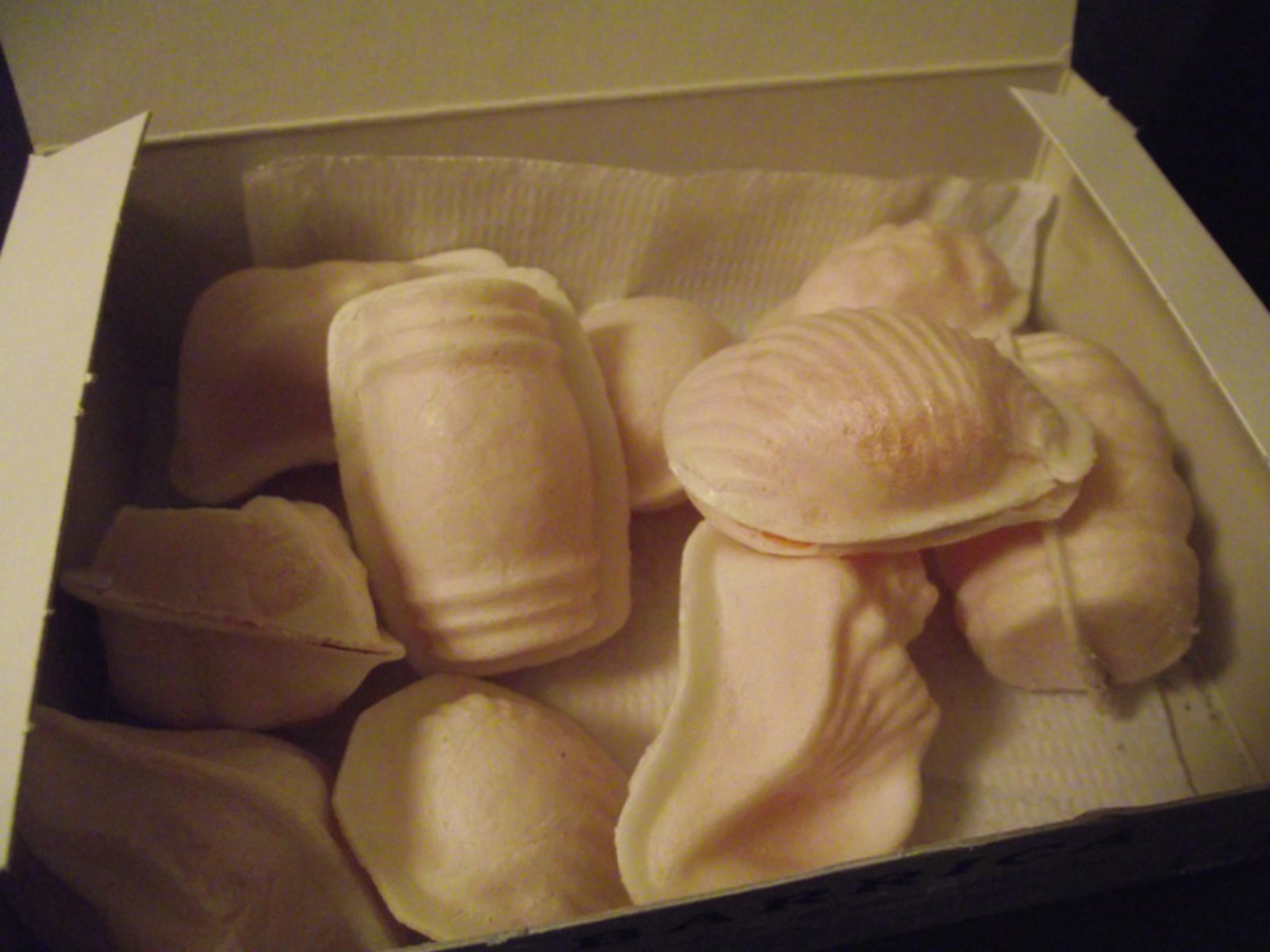 Ovos Moles
Ovos Moles, translated as soft eggs, are made from communion wafers stuffed with a melt-in-your-mouth creamy filling made from egg yolks and sugar. They tend to be shaped into shells, fish, and clams, and are one of the pastries given Protected Geographical Indication to show their authenticity and quality. Ovos Moles are traditional to the Aveiro District of Portugal, and were originally made by nuns. These days confectioners throughout the region compete to make the best Ovos Moles. If you're feeling particularly confident in your Portuguese you could attend an oficinas do doce or sweet workshop in Portugal to learn how to make them yourself! Or you could follow this recipe at home; whatever your heart desires!
Snacks to hand? Ready to start studying again? If you need a little guidance with your Portuguese aside from snack recommendations, we can help with that too. Our native speaking tutors will help you learn through a tailormade programme of study. Why not drop us a quick inquiry to see how our courses work.