What to Expect While Teaching English in Buenos Aires, Argentina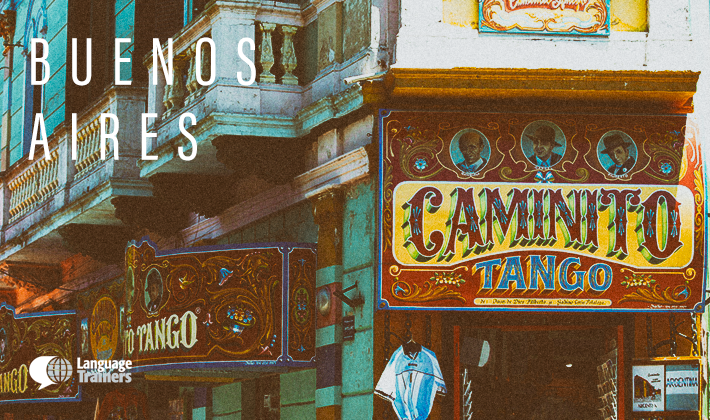 Argentina is an extremely diverse and culturally rich country. As a travel destination, people from all over the globe are in awe of the travel experiences that this country and the South American continent have to offer. Truly though, the best way to discover it better and really immerse yourself in the culture is to spend some time living and working there.
Needless to say, a massive advantage of being a native English speaker is the travel opportunities which come with it; by becoming a TEFL-qualified teacher, you are instantly opening up the doors to travel opportunities by working as an English teacher. A popular destination attracting English teachers to South America is the cosmopolitan capital city of Argentina, Buenos Aires. Ever wondered what it would be like to teach English in Buenos Aires? Here are a few things to expect.
Language Schools
In general, the way that teaching English works is that there are many language schools in the city who employ native TEFL-qualified English teachers. Most of the schools are open to employing teachers from anywhere in the world, as long as your native language is English. Various businesses around the city will then contact the language schools who match them with a suitable English teacher.
It is very common in Buenos Aires to be employed by a few language schools at one time in order to have sufficient working hours. There is an hourly pay and it is uncommon to receive a standard monthly salary from a language school. Most language schools usually provide you with textbooks, a curriculum and facilities. The advantages of working for a language school is that they find the English classes for you, and it is also a great way to meet other teachers. A disadvantage is that the pay is quite low and worked out on an hourly rate which doesn't always take travel time into account.
Different Business Schools
Many businesses in Buenos Aires have offices in the US or Europe, which is one of the primary reasons that businesses are willing to pay for their employees to attend English lessons. As an English teacher, this is a wonderful opportunity to learn about a variety of industries in the country. You could spend your morning teaching engineers and your afternoon teaching at a publishing house. This also affords the opportunity of seeing all parts of the city, as many of the businesses are located in different areas in Buenos Aires. In no time you will be able to navigate your way around areas and discover hidden gems and parts of the city you wouldn't usually.
Private Lessons
Once you have settled in, it is highly recommended to seek out a few private lessons. Clocking up a few teaching hours with private lessons usually takes a bit of networking, but if you are a good teacher, before you know it students will be referring their friends and family members. Private lessons are a great way to earn more money as the middleman in the form of the language school is cut out, and payments are made directly between you and the student.
Summer Camps
Most of the language schools in Buenos Aires are approached by businesses around the city, which means that most of the students you will teach are adults. There are however different organisations which run summer camps for younger children during their holidays. These are usually immersion style camps which take place just outside the city over a few days or weeks where the children are exposed to intense English lessons over a short space of time. The summer camps are not only a fun way to make extra money, but also an excellent way to have a city break and spend time in the outskirts of Buenos Aires or surrounding provinces. If you are interested in only teaching children, there is always the option of approaching international schools.
Earning Potential
It can take some time to build up your teaching hours and the language schools don't always pay too well, which does make the earning potential a bit unreliable initially. Over time it is possible to survive financially as an English teacher once you have built up a few hours partnered with a couple of private lessons. The trick is to apply to as many language schools around the city to get an idea of what you can expect to earn. That way you can make sure to continue working with the language schools which pay better.
If you are a Native English speaker looking for an incredible opportunity to live in South America, teaching English in Buenos Aires might be just what you are looking for. It is always very helpful to get feedback from people who have actually experienced something firsthand in order to have a better idea about expectations; can you think of any obvious expectations we have left out when it comes to teaching English in Buenos Aires?