Five Tips to Save Money While Traveling
We all know that travel is one of the greatest pleasures in the world. Travel allows us to experience a new culture, practice a different language, and understand life in other parts of the globe. Unfortunately, travel isn't free and can be quite expensive if you are travelling internationally. Everything from flights, lodging, food, and tours are usually sold at premium prices. Even if you have the privilege of travelling for work, personal costs can add up. Luckily, there are many shortcuts to save in preparation of a trip. Here are five tips to save money while traveling: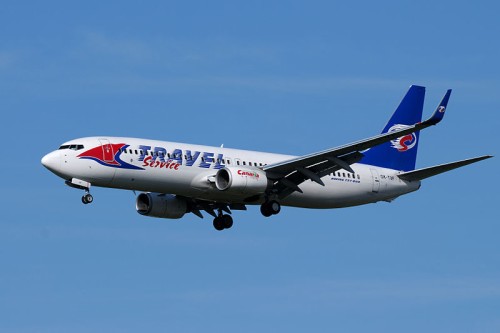 Photo of Airplane via Kuba Bozanowski / Wikipedia
1. Use credit card points and airline miles
Most credit cards have a rewards system to earn points. When you sign up for a card, you should receive a promotional amount of points immediately. Depending on how much you spend and where you spend, you can quickly increase your points. Plus, there are always special deals to double or triple points. You can then exchange your points for discounted airline tickets, free hotel nights, and coupons for restaurants and tours. Airlines also have their own rewards system to collect miles accredited for flights. Most major airlines are partners, so it is very easy to accumulate miles even if you fly on various airlines. Use these miles for free or greatly discounted flights!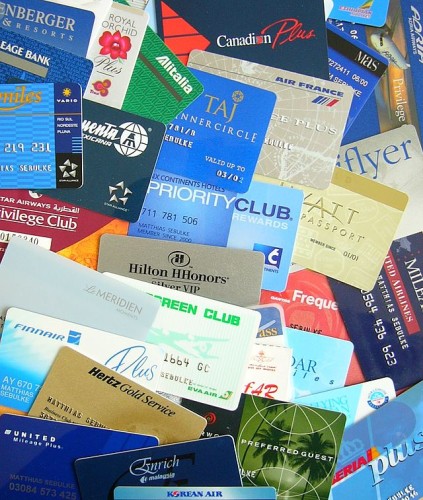 Photo of reward cards via Mattes / Wikipedia
2. Waived credit and debit card transaction fees
If you plan on using your credit card for travel expenses (read above!), it is very important to check on the rate of international transaction fees. Many credit cards charge a international fee per use and debit cards take out a portion when you extract money from an ATM. Try to sign up for a bank account or service that does not charge international transaction fees or has partner banks in your destination. This will save a lot of unnecessary expenses and balance your travel budget.
3. Apartment Lodging Options
If you are staying in a city for more than a week, it is highly recommended to look into renting a private apartment for your stay. Websites like AirBnB make finding a private apartment easier and more accessible to choose your specific location and amenities. In comparison with hotels, you can pay almost half of the price for a longer stay and have an entire apartment at your disposal. This means you can cook your own meals, saving costs on restaurants and eating out. If you are travelling in a group or with your family, everyone can stay together in the apartment versus spending more for extra hotel rooms. While it may not come with five-star hotel service, you will be very comfortable with what you save in the apartment.
4. City Tourism Cards
Many major destinations have a city tourism system, where you can buy discount cards for tourist sites. Pay a flat fee for the card and use it for discounts or free entry to attractions like museums, tours, historical sites, shows, and more. Many times, the cost of one site at full price is just a little bit less than the entire card! If you attend two attractions, the card will have paid for itself. It is also a good way to discover the top sightseeing attractions in the city you are visiting.
5. Use public transportation
More and more cities are updating and modernizing their public transportation systems. Buses, trains, and subways are all a good ways to get to know a city and observe daily life. These options are generally a lot less expensive than taking taxis or private cars and do not necessarily take longer to reach your destination. Some cities have a tourist traveller card or an unlimited pass for a certain time period that is perfect for visitors.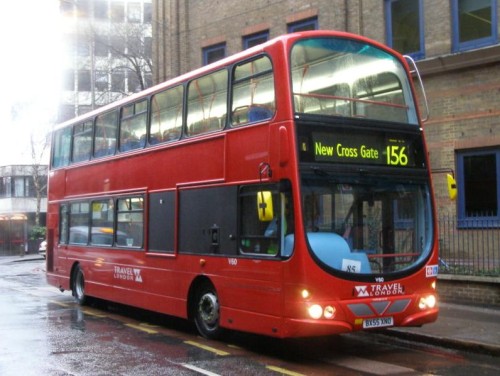 Photo of London bus via Unisouth / Wikipedia
Use these money-saving tips and make the most out of your international travels! Make sure to include language lessons to your trip preparation list. Check out our language courses and find the best fit for you to reach your desired language goal. You can then use your language skills to negotiate prices even further!