Activities for Every Type of Traveler in Cartagena, Colombia
Located on Colombia's Caribbean coast, Cartagena has an intoxicating spirit that visitors from around the world come to experience for themselves. There is so much to see and do in this beautiful city that you might not know where to start when it comes to planning your visit. Here are a few favorites worth checking out: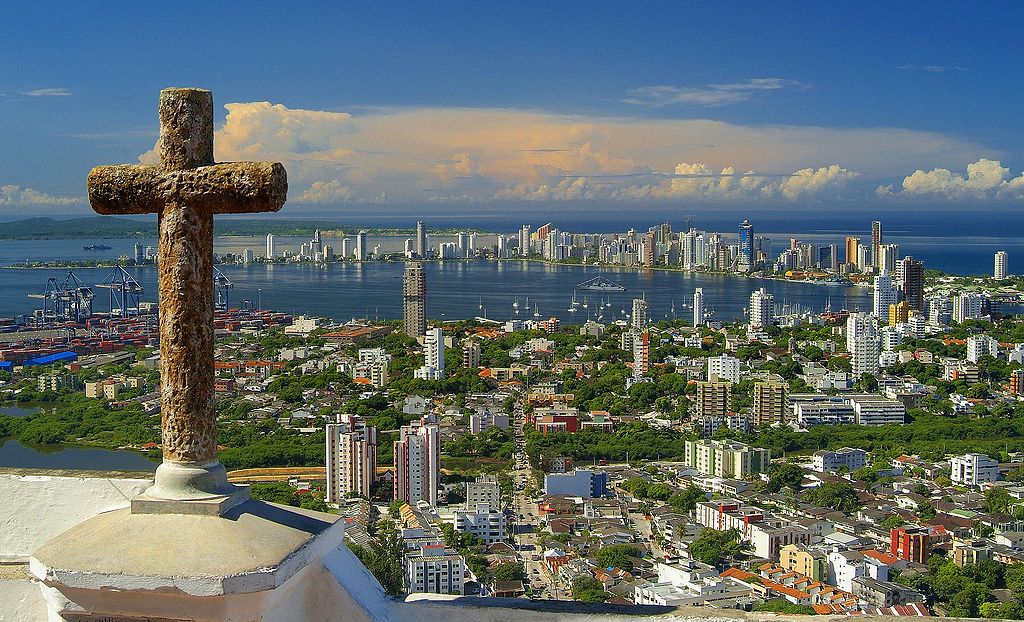 "Cartagena de Indias desde el cerro La Popa" by Norma Gòmez via Wikimedia
Tour el Castilo San Felipe de Barajas – You'll want to spend several hours exploring this massive property, including underground tunnels and a beautiful view from the top of the fort. Since onsite information is extremely limited, if you're interested in doing more than just admiring the lovely grounds, rent the headsets to take the audio tour and learn about its history.
Take a Gabriel Garcia Marquez Walking Tour – If you've enjoyed the works of revered author Gabriel Garcia Marquez, you'll appreciate soaking up an expert's knowledge of the area that inspired and is featured in classics like "Love in the Time of Cholera" and "One Hundred Years of Solitude."
Canoe through the Mangroves – You'll find a quiet retreat less than half an hour's drive outside of Cartagena in the mangroves by the fishing village of La Boquilla. Local guides can help you spot wildlife and will share stories of times past.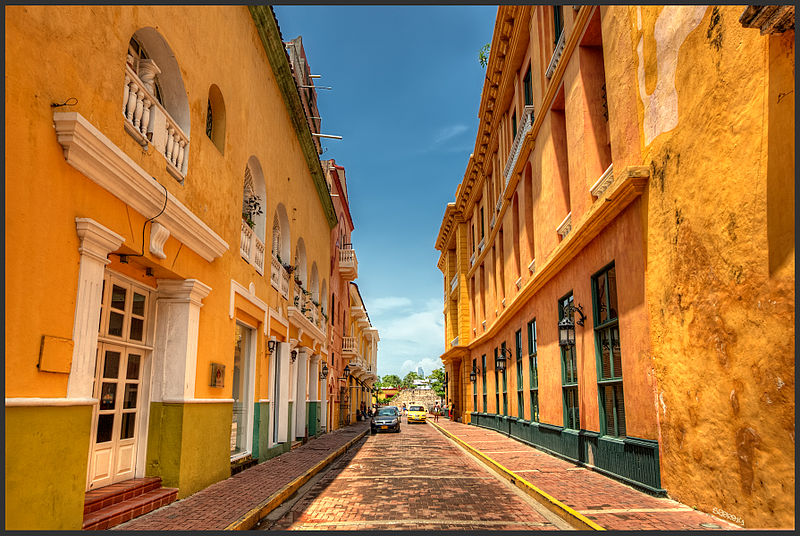 Cartagena, Colombia by Pedro Szekely via Wikimedia
Book a Kids Treasure Hunt Through the City – Every parent knows that keeping young ones entertained during a trip can be tricky. The tour company "This is Cartagena" offers an ingenious kid-friendly treasure hunt tour that challenges kids to find hidden treasure while exploring and learning about the city.
Want to see how good your Spanish currently is? Check out our free online Spanish level test!
Visit el Convento La Popa de la Galera – This small but beautiful convent provides the perfect location for learning a little about the history of Catholicism in Cartagena. The grounds are lovely, with intricate gold detailing and a beautiful courtyard, plus the property is still home to a handful of priests.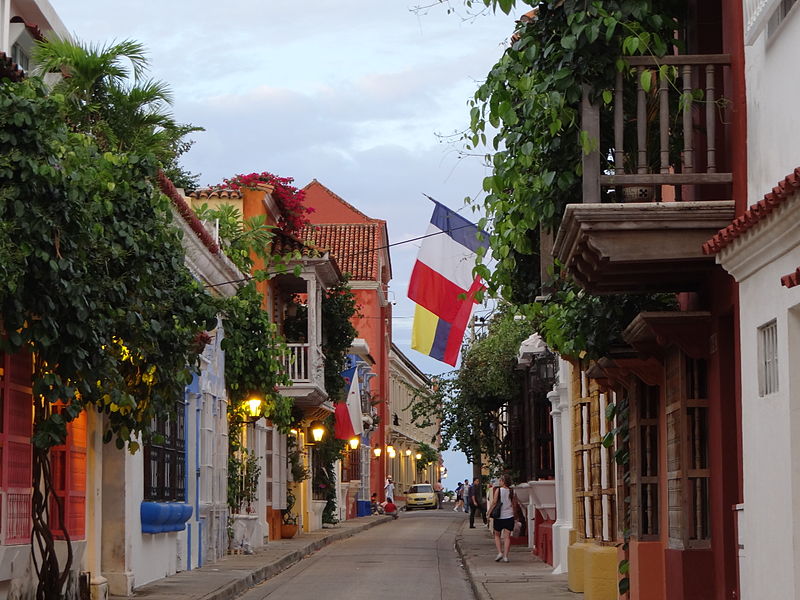 Plaza San Diego by KamiloKardona via Wikimedia
Take in the Best View of the City – Another perk to visiting el Convento La Popa de la Galera is your chance to take in the best views of the city. You'll be able to admire the surrounding mountains, business district, and more from above–don't forget your camera!
Visit the Museo del Oro Zenu – While this small collection is modest in size compared to the one that is housed in the massive Bogota gold museum, this sweet colonial building is the perfect place to stop for a quick visit. Its convenient location on the Plaza Bolivar and free entry makes it easy to stop in for even half an hour. Not only will you get to see some beautiful artifacts and traditional architecture, but you'll appreciate the chance to cool off in the air conditioning.
Go Sailing – After a few days of exploring mainland Colombia, test your sea legs while exploring the coast and a variety of islands and beaches off of Cartagena. Choose from a day trip to the nearby Islas del Rosario or opt for a multi-day getaway to further explore the Caribbean.
Take your trip to Colombia to a whole other level by learning some Spanish before you go. Language Trainers offers both small group and private lessons to ensure you reach your goals on your schedule. Contact us to learn more about our tailor-made Spanish course packages!