Top 12 Most In-Demand Languages of the BPO Sector
Sean Hopwood, MBA is the founder and President of Day Translations, a global translation company. He is also the owner of DayBPO, a provider of multi-language outsourced business services for enterprises of all sizes.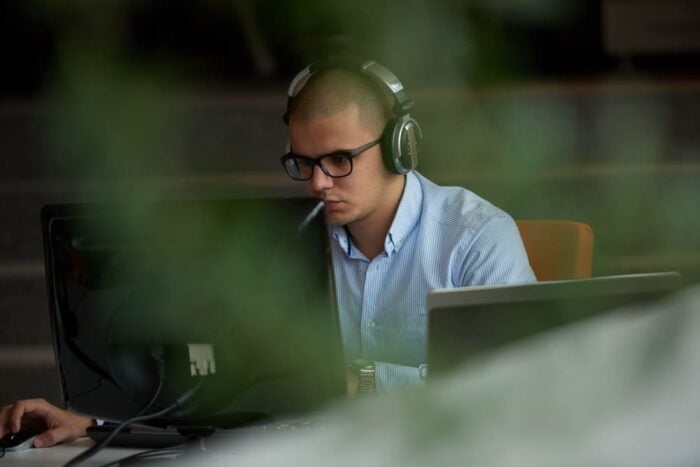 In our increasingly globalized world, businesses are expanding faster than ever before. However, the language barrier is still an obstacle that stands between many brands and global success. Luckily, multilingual business process outsourcing services make it easier to bridge the language gap!
If you're a brand currently looking to expand into a foreign market, here's a look at some of the most in-demand languages of the BPO sector. In most cases, offering services in these languages is a sure-fire way for brands to expand their customer base and engage with foreign audiences!
Most Sought-After Foreign Languages in the BPO Industry
Chinese
Mandarin and Cantonese are two critically important Chinese dialects. Aside from the fact that nearly 980 million people speak these languages, there are more than a billion people across the globe that understands it.
It's true that most Chinese speakers are based in China, but it's a language that's projected to become the leading economical language by 2050. Chinese is one of the world's most important languages and one of the fastest-growing languages on earth. Chinese BPO services are also becoming more popular within the area of machine learning.
Arabic
They use Arabic as the official language in 22 countries. Given its affluent customers, the Middle East is one of the most preferred markets for business, so it makes sense that Arabic is a language high in demand in the BPO services sector. In fact, there's been an unprecedented rise in the demand for native Arabic call center outsourcing services.
Bengali and Hindi
East Asian languages like Hindi, Bengali, and Urdu are becoming almost as popular as Chinese and Arabic in the business world. India's official language is Hindi, and this happens to be the world's 7th largest economy.
Subsequently, there are more than 750 million people who either speak Hindi as their native language or use it on a regular basis. In Bangladesh and the West Bengal state of India, they speak Bengali. It's estimated that there are around 265 million people that speak Bengali or use it frequently.
Spanish
Spanish is the main language of more than 20 countries. Naturally, the majority of these countries are in Latin America, but the Spanish language is a very popular language and also widely spoken in the USA. Did you know that America's population is 30% Hispanic?
Other economies where Spanish is spoken include Argentina, Cuba, Mexico, and Paraguay. Although language support BPO services in Spanish have always been in demand, they're expected to grow exponentially in the near future.
French
The French language of love also happens to be one of the most in-demand languages of the BPO services sector. With more than 75 million native French language speakers in France, the language transcends beyond its country of origin. In fact, more than 370 million speak this flattering language!
German
The German language might be Germany's official language, but it's also a very important language throughout the rest of Europe. The German language is the sixth most spoken language within the BPO services industry and a ruler of the roost among European languages. People speak German widely in Denmark, Switzerland, Austria, and Belgium.
Russian
Russia's internet users are the largest collection in all of Europe, making it an ideal location for e-commerce businesses. The fact that Russian audiences aren't as fluent in other languages as their European counterparts mean that businesses need specialized language BPO services to bridge this particular language barrier.
Portuguese
There are some 250 million native Portuguese speakers across the world. Portuguese is Brazil's primary language, the country that's also home to the world's 9th largest economy. Although Portuguese isn't as popular as Spanish when it comes to BPO services, it is set to overtake Italian and become the 9th most important language in the world. Many native Portuguese speakers require BPO services for their official language within the world of business.
Korean
Nearly 80 million people speak the Korean language. It's the world's 16th most common language and North and South Korea's official language. The rise in the popularity of the Korean language within the BPO industry is directly related to the rise of Korea as an economic powerhouse.
Dutch
From Belgium to the Caribbean islands of Aruba, Suriname, and Sint Maarten, more than 25 million people speak the Dutch language. It's one of the European Union's official languages and a very important language throughout Europe. Plus, if you already speak English, Dutch should be one of the easiest languages for you to learn!
English
It might seem odd to see English featured in this list, the English language is one of the most important languages of business across the world. English is used in the powerful economies of the USA, the UK, Canada, and Australia.
It's the world's most popular programming language and is in high demand from organizations employing software developers, java programmers, and web developers. English almost always forms part of multilingual call center solutions for multinational organizations.
Japanese
Japan's 130 million speakers of the Japanese language might be primarily based in Japan, but this country is home to the world's 3rd largest economy. The Japanese language is also the internet's sixth most spoken language, and the country is a significant contributor to the UK's prosperity. Lately, there has been a significant increase in the demand for multilingual call center services within the Japanese landscape.
Which Industries Need Foreign Language BPO Services and Support in Other Languages?
Not every company out there will need multilingual BPO services to accommodate customer needs for support in foreign languages. However, here's a look at three industries that rely heavily on multilingual business solutions:
eCommerce
eCommerce brands are well known to engage with global audiences that speak a variety of foreign languages. People from all over the world buy products from online stores, and this almost always means brands need to offer their customers foreign language customer service solutions and multilingual call center services.
Healthcare
The United States' population is a prime example of an amalgamation of people from different cultures and regions of the world. And it's also due to this diversity and array of foreign languages that hospitals and healthcare institutions need multilingual call center staff that can communicate in languages like Chinese, German, French, Spanish, and Arabic, to name but a few.
Finance
The finance sector connects thousands of people from all across the world that speak other languages than English. When there's an objective to provide customers with a safe and secure environment where they feel understood in their native language, there's a need for multilingual customer support. The demand for multilingual call center services offered in foreign languages has increased exponentially over the last few years.
Transport
Transportation industries are also expanding. To provide services and products to customers of different ethnicities and who speak different languages, companies such as online taxi and car sharing services need help through professional multilingual support centers. Not just tourists, but even people in their communities rely on such amenities, and the communication with drivers who are not fluent in the English language is difficult. Multilingual customer service is important to the transport industry. This improves service providers' relationships with their customers.
Wrapping Up the Most Widely Spoken Languages in BPO
As you can see, the 12 most in-demand foreign languages within the BPO sector are languages that are used in some of the most predominant powerhouses in the world. These languages represent the vast majority of consumers from all over the world who all need support in their native language. Businesses that don't speak the same language as their customers do not have the foreign language skills required to make a positive impact on their audience.
Companies that outsource services in a target language in demand from their audiences are much more likely to expand their market reach compared to their English-speaking counterparts that do not offer support for other languages. Organizations can tap into the power of global marketing and see significant improvements in their customer satisfaction ratings by investing in BPO services for their customer support center services.