Top 4 Things To Know Before Moving to Italy Long-Term
Making the decision to move abroad long-term can be an exciting and somewhat scary one. After all, once you commit you can't turn around and come back after a couple weeks –you have to stick with it. Italy has long been a prime destination for tourism with its beautiful art, laid back culture, and wonderful food, but once you take off the rose colored glasses of the temporary tourist, you may not even recognize the country anymore! There is a big difference between vacationing and living in Italy, so before you decide to partake of the 'dolce vita' for the long haul, check out these things to know before you go: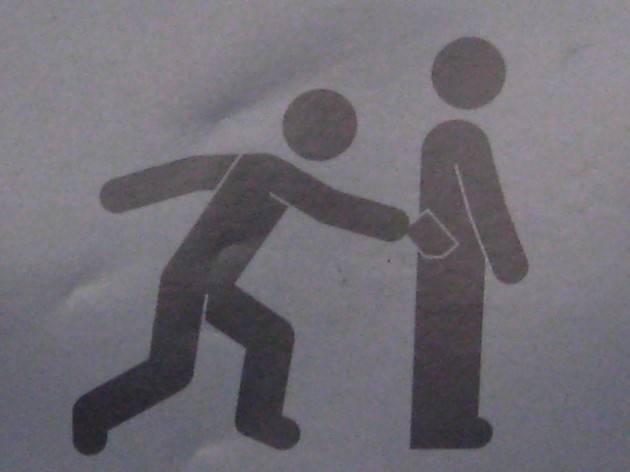 Image via PhotoPin
1.   Secure a place to stay ahead of time
If you're planning on staying in Italy for the long term, you'll need to find your own house or apartment. Often times, however, it is difficult or impossible to find long-term housing before your arrival, as landlords are reluctant to arrange contracts with tenants who aren't yet in the country. Luckily, there are services that allow international tenants to book an apartment well before packing their bags.
Services like Spotahome allow you to quickly and easily rent an apartment online before your arrival. They give detailed descriptions, pictures, and even video tours of houses and apartments in Italy, and personally verify their apartments so you'll know exactly what your new Italian home will be like. Further, they effectively eliminate the language barrier by communicating directly with the landlords of their properties so that you don't have to. As a result, you'll have a cozy home to settle into right after you step off your plane, and you'll be able to spend your first few weeks comfortably exploring the wonders of your new neighborhood rather than stressing out about finding an apartment.
2.   Watch yourself, watch your stuff
When people wax poetic about cities like Rome or Florence, they tend to leave out key details about the safety of said cities, or any city in Italy, for that matter. Unfortunately, Italy is one of the top five destinations in the world for pickpocketing which means you need to be extra careful starting the moment you get off the plane. Pickpockets can be well-dressed and blend in, and are known to target metro and bus stations, airports, crowded trains, and tourist destinations.
Although most thieves will use the 'bump' method (i.e. they'll bump into you and lift your wallet and other valuables), this isn't the only way scammers and pickpockets will try to cheat you of your hard-earned cash. Some pickpockets work in teams of two with one distracting you while the other steals your wallet. Just beware of any odd behavior or if strangers approach you on the street. It can seem exhausting to constantly be on your toes, but as long as you're alert, you'll get by just fine.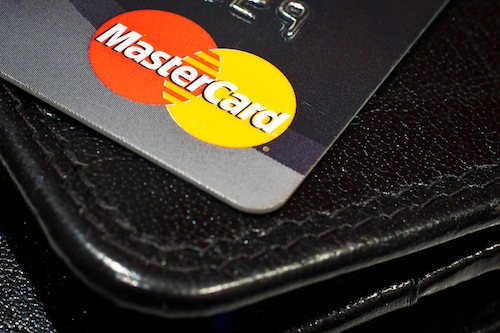 Image via PhotoPin
3.   Stow the credit card, use your cash.
In Italy, cash rules and you'll find that you will rarely use your debit or credit card while living here. For people accustomed to paying their grocery bill with plastic, this can come as something of a shock. In Italy usually everything from your morning espresso to your late night dinner are expected to be paid in cash and the culture is as such that some shop owners won't even bother having a credit card machine on hand.
That being said, you'll most likely be carrying a lot of cash around with you on a daily basis and, Italy being what it is, you run a high risk of having a bad encounter with a pickpocket. Don't put your wallet full of cash in your pocket, instead just stash the cash itself. If you must carry a wallet, consider stowing it in your front pocket so you can keep a closer eye on it. And, of course, leave the credit cards at home!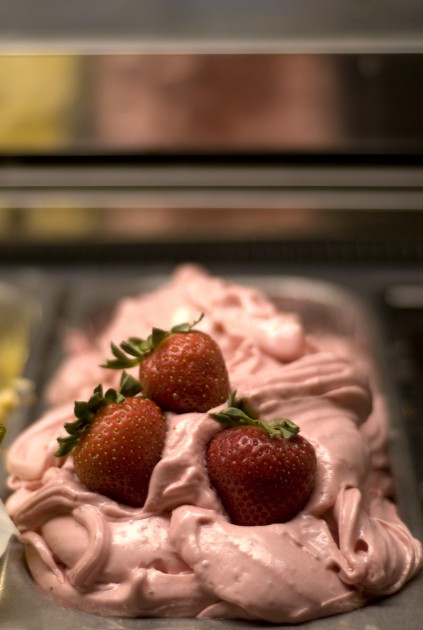 Image via PhotoPin
4.   Open your mind, embrace the weight.
One thing a lot of expats seem to notice after a few months in Italy is that the pounds tend to creep up on you. This is, after all, the land of gelato, high-carb meals, and late night dinners. Forget about eating eggs for breakfast, a standard Italian breakfast is a sweet pastry and strong espresso. Italians also love drenching their food in olive oil, enjoying fried foods, eating plenty of cheese, and consuming more than their fair share of wine. This range of foods and eating style can vary quite a lot from what most people are used to, so don't be surprised if you put on ten pounds or so during your first year.
Once you accept the fact that you may put on some weight living in Italy, you'll be able to freely explore some of the best food this country has to offer. School yourself on the basic rules to follow when it comes to eating hearty in Italy, and then go wild! As they say, there is no such thing as Italian food because Italy's cuisine varies drastically from one region to the next. Approach the experience with an open mind and embrace the extra weight. After all, that amazing lamb and anchovies dish are totally worth it! Perhaps since you're there long-term you can join a gym anyways.
Knowing what to expect before you decide to live in Italy for the long haul is essential in order to ensure your experience is a good one. With these three tips you should have a clearer idea of what your life will be like abroad, but your preparation shouldn't end here. If you really want your life in Italy to be a success, the first step is to start learning the language. Brush up on your skills with free online placement tests before signing up for top-tier language classes which will provide you with the tools you need to live the 'dolce vita' to the fullest!